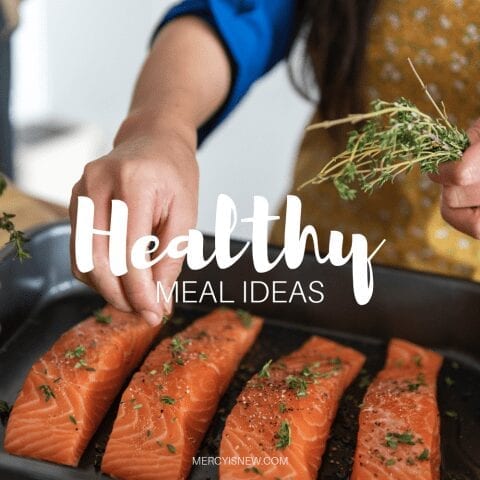 On my recent post about depression, weight loss and healthier eating, a reader asked if I would share some of my healthy meal ideas! (We are avoiding most grains, sugar, processed foods.)
I will share what we do and some ideas…but I admit that I'm not very creative in the kitchen!!
I would love to hear YOUR ideas for simple, healthy meals as well!!
Most night we have a meat and a veggie or salad and that's it! But, it's been SO good for me to eliminate having breads with every meal! We haven't done pasta, potatoes, breads at all in the meals we have prepared at home. Someday we may include those if I feel like I could eat small servings and not want to eat the entire bowl or pan. 🙂
My favorite meals lately:
Roast (in the crockpot) with carrots, salad
Grilled chicken & veggie, salad
Hamburgers (I put a slice of cheese on and do not eat the bun) with salad
Steak & veggie or salad
Taco Soup
White Chicken Chili
Salmon with salad
Other fish (I cooked cod one night and that was great!)
Tacos/wraps/etc. (these have tortillias, but we still do them somewhat frequently because all the kids love them and I can get in lots of veggies this way)
Veggie Stir Fry – sometimes with chicken added, sometimes with rice
breakfast for supper – lots of EGGS!! omelets, scrambled, fried