We have been learning about the Civil War for several weeks now…and I wanted to document and share a little bit of what we have done!! When I started adding pics to the post I realized we had done MORE than I thought we had done!! That is always a good feeling! (note to self: document more. it's good for the soul.)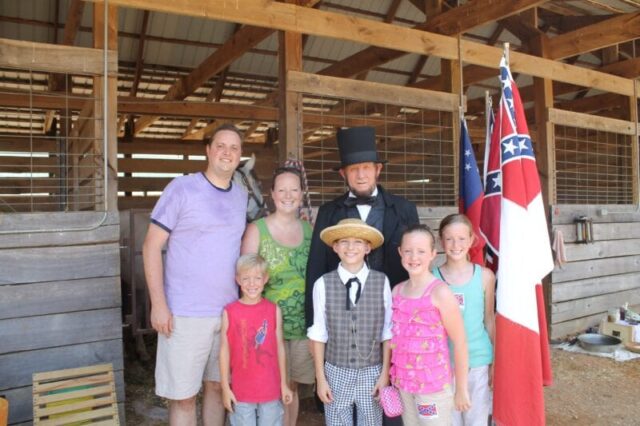 we were blessed to have a civil war reenactment come to our area!
It was over 100 degrees that day…but I still wanted to go!! 🙂
We met Abraham Lincoln, Robert E. Lee, Sherman…
and go to see a few battle scenes.
In case you aren't familiar, hard tack is just flour, salt and water. Yum.
We took it to our co-op meeting…
would you believe a few of the kids actually ate it?!!? ha!
Books We Read
Audio
Videos
FIELD TRIP!!
Harrogate, TN
American History Pinterest Board – not all of these are civil war, but here is my collection of ideas from around the web that we are using in our american history studies!
We actually have a few more weeks left of our Civil War study…so if we do anything else fun I will probably come back and add it to this post. 🙂