My youngest child is my first boy. He is an absolute delight to us.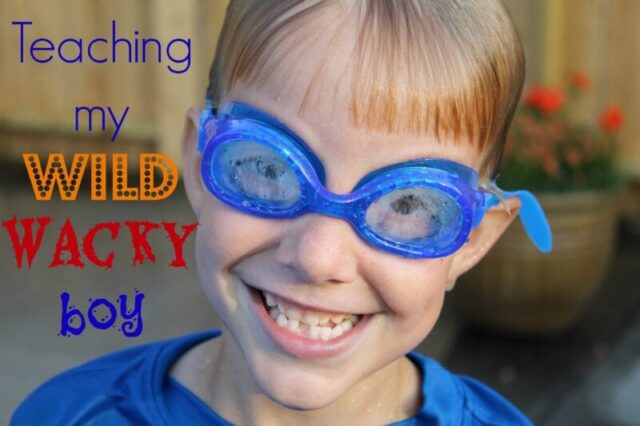 Teaching him, however, has proven to be a bit of a challenge! I thought I'd share a few ideas I have tried and ask you to share your fabulous ideas as well!! 🙂 Pretty please! I would love a few more ideas to have up my sleeve! I know part of what is working is that it is NEW…so I need some more ideas for when these get old. ha!
Caleb is all boy. A typical, perfectly normal 7 year old boy.  Active. Easily distracted. Difficulty focusing. Did I mention active? Loves balls, weapons, sticks, rocks, ropes, weapons and weapons. 🙂 Such a boy. I love him.
I have been teaching Caleb to read for awhile now. He is doing well…but I feel like we're not progressing well because he just doesn't sit on the couch quietly and sound out words with me like the girls were willing to do.
So, I've been looking for ways to make Caleb's school day more FUN and ACTIVE.
Here are some things we have been doing the past few weeks that have really helped!
Reading & school OUTSIDE. 
I know we can't do this all year…but wow.
I wish we could.
Caleb climbs trees, hammers nails,
throws balls, throws frisbees…
and listens the whole time!!
FINDING BUGS
for his nature journal. 🙂
Sight word cards & GAMES.
These are just simple little word games I have made up.
Sometimes I put them all over the room and have him JUMP on the right word.
Sometimes we build sentences together.
Sometimes we go on word hunts.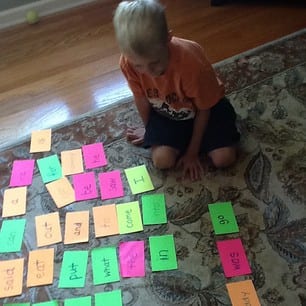 Another JUMPING word game. 
We were working on:
who, what, where, when, why
I had him jump to each word and we got faster and faster.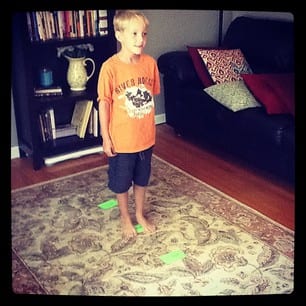 A friend on a message board gave me this idea.
Caleb's READER card.
I cut out a hole from an index card.
I also put packing tape over it to make it more durable.
He is doing SO WELL with this! I can't believe how much faster he is reading!
he seems to be able to pay much more attention moving the card himself.
He hasn't been nearly so distracted!!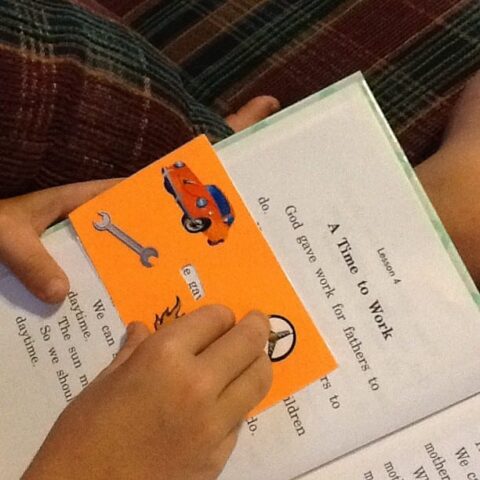 This idea we just started.
I found this WORD FLIP BOOK on pinterest
isn't that cool??
great for car-schooling, too!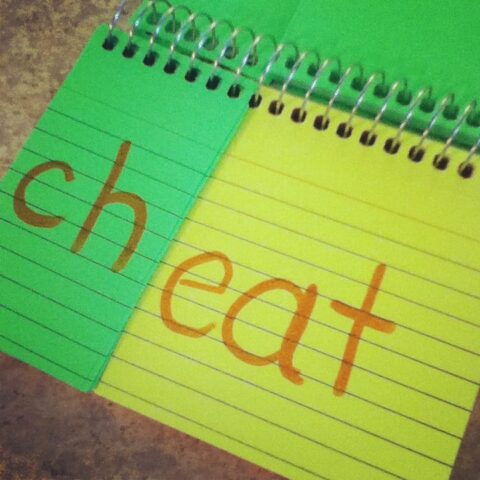 A few more ideas we've tried:
listening to music on my ipod while doing copywork (gets done about 10 times faster!)
reading with mom AT NIGHT instead of in the morning after we have done 2 hours of read alouds
giving more breaks in between subjects
having him go outside and run laps around the house
giving him silly putty to play with while I read (and putting it away each day after I'm done)
actually lots of things in his hands have been good – rope, hammer, screws, etc. He loves all that kind of thing!! I just have to keep it fresh and pull out new things every few days. Or rotate things from time to time.
I have started a Pinterest board where I am collecting ideas to help me be a better teacher for Caleb.
Fill free to take a peek and also share your fabulous ideas with me!! Please!! 🙂