Just coming to this little space to give an update. I shared a few weeks ago that I was weaning off of Effexor. It has been a hard, hard transition. And I'm still in the middle of it. But, I really want to be able to look back on this time and remember how hard it was. I am full of HOPE that life will not always be this hard.
I mentioned on facebook this old advertisement…do you remember it?
I feel like I could be a commercial for anti-depressants right now. This is your brain. This is your brain OFF your drugs. 🙂 It's not pretty and it's not funny.
But there is good to be found!
Praise: I am no longer feeling the dizziness and light headedness.
Now, instead of the intense physical withdrawals I was having, it's more emotional.
I seem to forget who I am in Christ and feel like I have nothing to offer.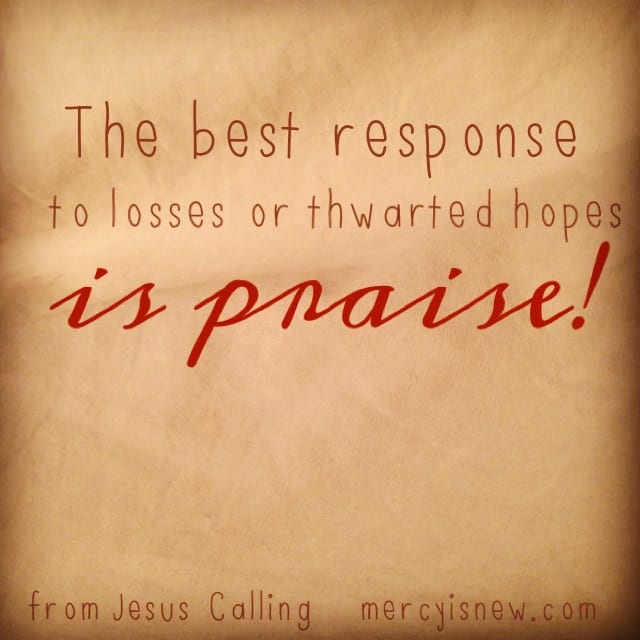 Then, when I'm really struggling, I open up my all time favorite devotional and God reminds me where to turn my focus. I love the quote above from Jesus Calling
. It is almost uncanny how often I open this devotional and God speaks straight to my heart with something I need to hear. I shouldn't call it uncanny, I should call it God.
I remind myself that though I am weak, He is strong. 
And I start to count my blessings…
God's Word that always brings peace.
When the bad days are really hard, I learn to appreciate the good days that much more.
I do not have to be strong. Jesus is strong for me.
Realizing my desperate need for Jesus during the hard times keeps me on my knees.
Learning these things, and more, help me to be thankful for even the hardest days. I know that through it all, God is growing my trust in Him. I know that through it all, God is stretching my faith and showing me glimpses of Himself that I never would have seen otherwise.
I'm thankful.