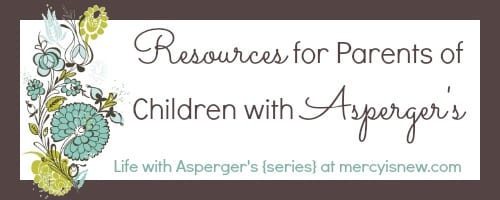 Thank you for joining me for this series on parenting a child with Asperger's Syndrome! I've been sharing tips from my non-blogger sister-in-law, Valerie, who has one son with Asperger's.
Today I want to share some resources that my sister-in-law has found to be helpful! I hope if you have any links or books that have helped you, that you will leave us a comment!  I've also asked a few of my blogging friends to share links that they have written on Asperger's or Autism. I think you will be blessed if you look through all these links!!
Books
Websites/Links
Other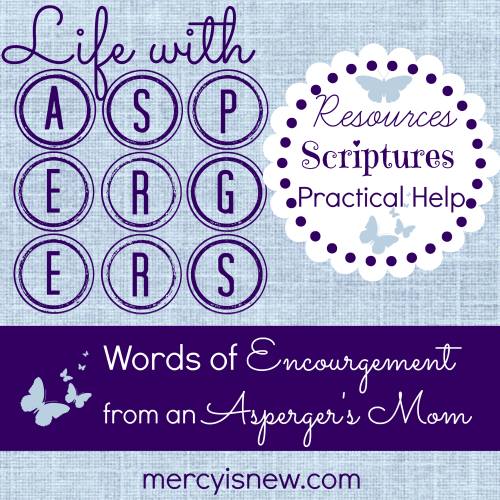 Life with Asperger's Series Posts:
**note these links will not work until each post is live! 
Day 1 ~ Introduction
Day 2 ~ 8 Ways to Help Calm an Asperger's Child
Day 3 ~ Verses to Pray over your Child
Day 4 ~ Resources & Links to Help Parents
Day 5 ~ Words of Encouragement  Other Moms
Guest Post ~ Wendy shares her heart about having a teen son with Aspgerger's
Guest Post ~ Laura shares how she has found peace despite the Asperger's diagnosis