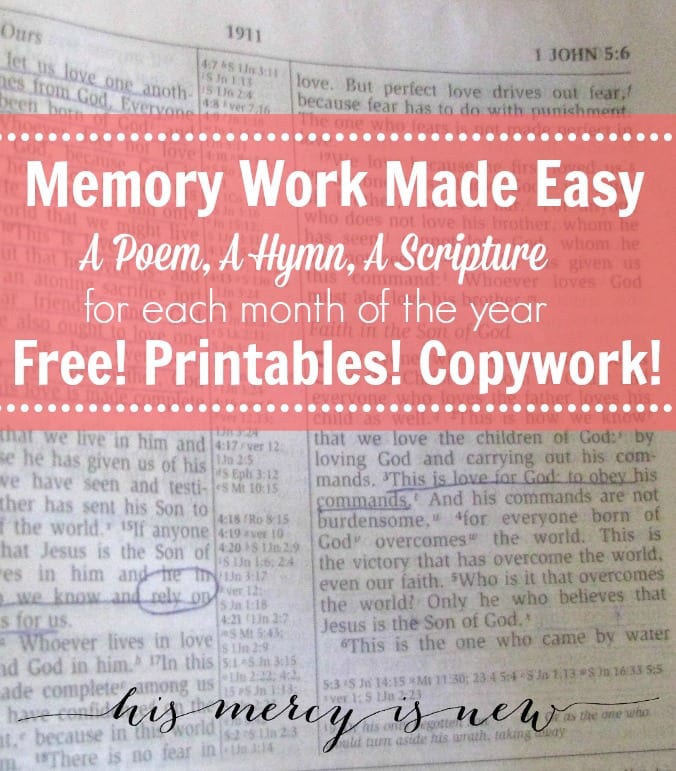 Scripture: Isaiah 1:18

Poem: Stopping By Woods on a Snowy Evening
For January, I chose a poem that fits with the weather, Stopping By Woods on a Snowy Evening, by Robert Frost.
Here is a printable PDF of this poem for you to hang in your school room or dining room!
Hymn: Whiter Than Snow
The hymn Whiter Than Snow also fits with the snow theme! Words by James Nicholson, tune by William Fischer. Click on the Adobe graphic on this page to download the PDF of the hymn music.