Find each month of memory work linked here.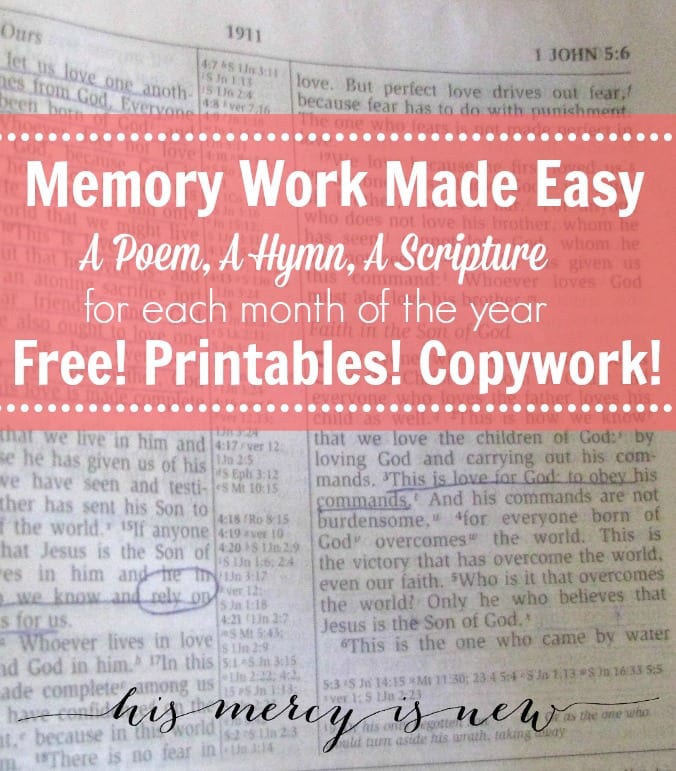 Scripture: John 11:25

Poem: On Easter Day
For April, I chose a poem that fits with Easter season, On Easter Day, by Celia Thaxter. 
Here is a printable PDF of this poem for you to hang in your school room or dining room!
**Note poem is not as well known as some of the others I've chosen, so I could not find a youtube or recording of it. If you find one, let me know! 

Hymn: Christ The Lord Is Risen Today
The hymn Christ The Lord is Risen Today is an Easter hymn that I remember singing as a child every year! Words by Charles Wesley, tune called Easter Hymn by unknown . Click on the Adobe graphic on this page to download the PDF of the hymn music.