Pinterest is FULL of Easter eggs, bunnies and spring flowers. I love bunnies, eggs and flowers! After all, God DID create Spring and these gorgeous creatures and flowers for us to enjoy!! But, for me, Easter is the most important holiday we celebrate as believers! I want to do some art projects with my kids that show the importance of the cross.  But, I admit, pinterest let me down a bit when I went searching for "cross art projects for kids…" and such.
So, I have a few ideas for you…
Oil Pastel Cross Project
Simple project! (Similar to the hearts we did for Valentine's Day!)  Items needed: Paper + Oil Pastels
 = that's it! Start by drawing a cross in the center and color in – I used brown, but you could use any color for your cross. Take another color and go around the cross with a thin line, continue using different colors for each layer until you reach the edges of the paper.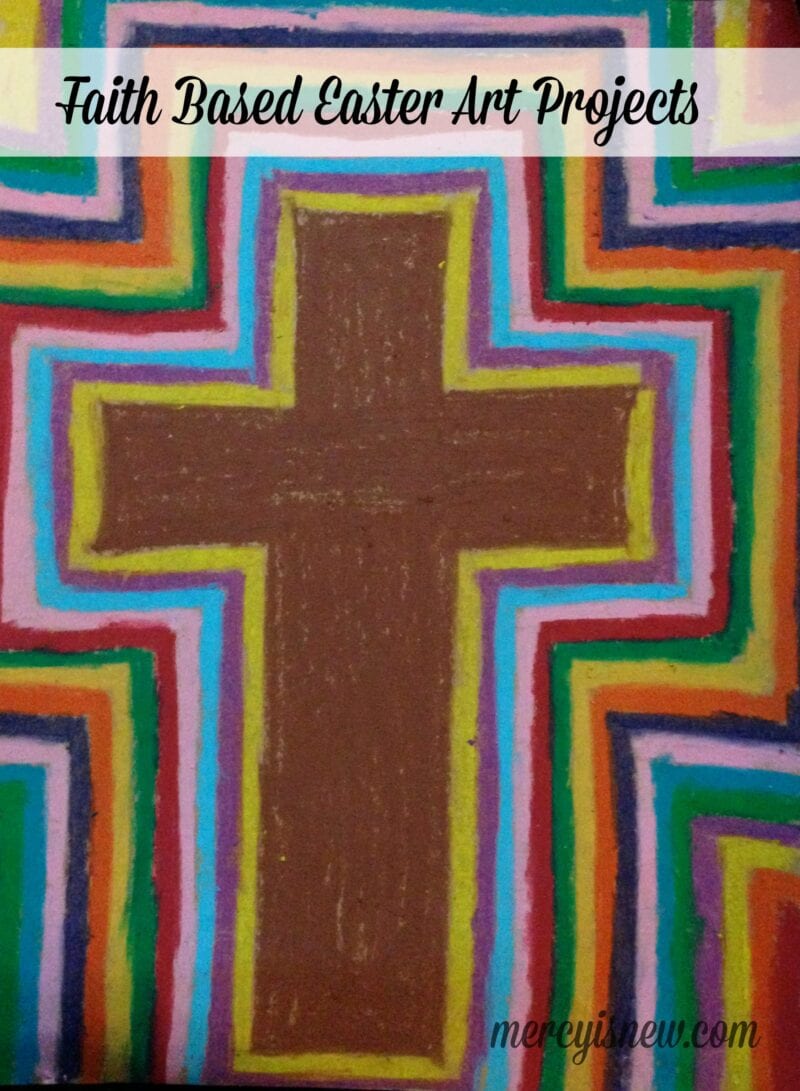 See The Light: The Crossmaker Easter Story + Art Lesson!
These are lessons are PERFECT for your older elementary and middle school kids…it's often hard to find art lessons for these kids, especially on pinterest! I was SO excited about these. I watched the videos first myself and then am using these DVD lessons with my co-op art students in the month of April.  You can find the Easter projects and many other Bible based art lessons on DVD at See The Light website. This DVD actually contains 150 minutes of instruction! 3 different art lessons all based on the Easter story, as well as an amazing telling of the Easter story with chalk pastels!
Here are some examples from one of the See The Light lessons we did in our art class at co-op!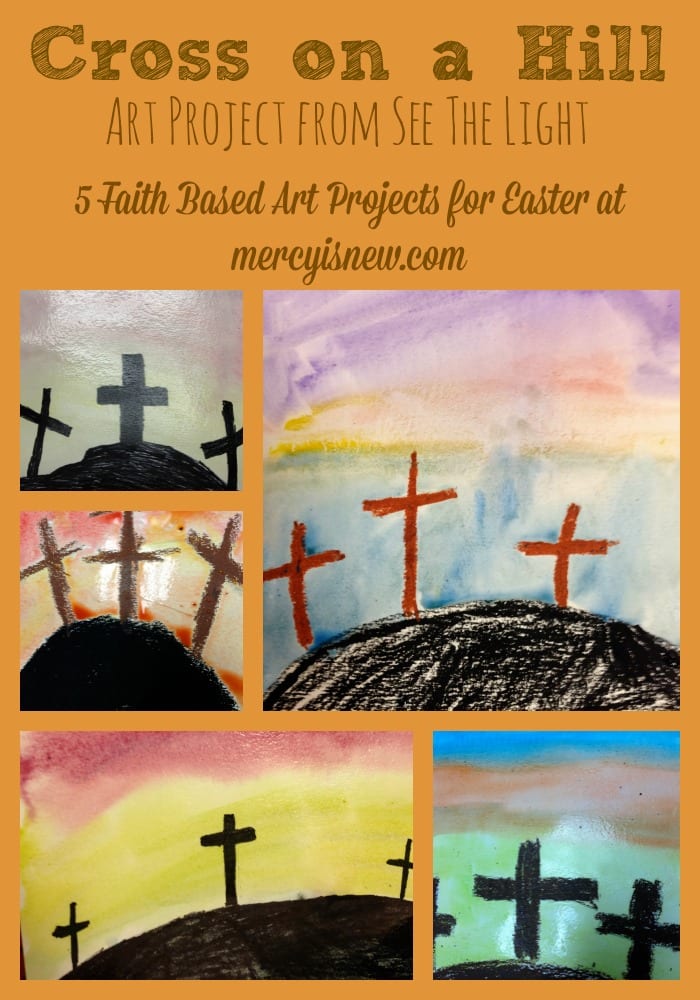 Crown of Thorns Chalk Pastel Tutorial
Tricia & Nana have put together another lovely chalk pastel tutorial for Easter!! This crown of thorns is the perfect art project for the month of April, reminding our children of why we celebrate Easter to begin with.
Colorful Light Ray Cross
Here is another lovely cross art project for Easter! Tammy tells you how to go about this project on her blog.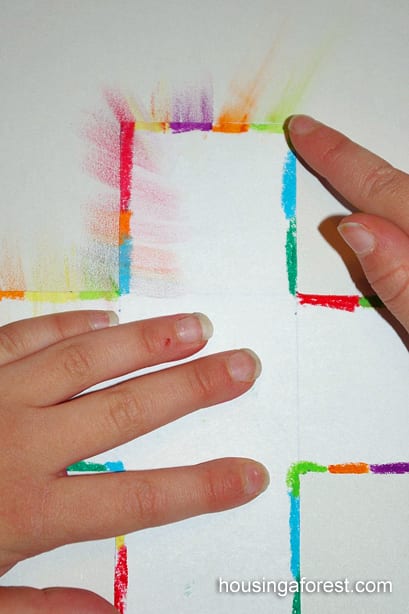 Watercolor Cross
This cross (FREE printable) is a lovely option for watercolors! You can watercolor the floral cross and then cut out to hang in your window like stain glass! I love this one!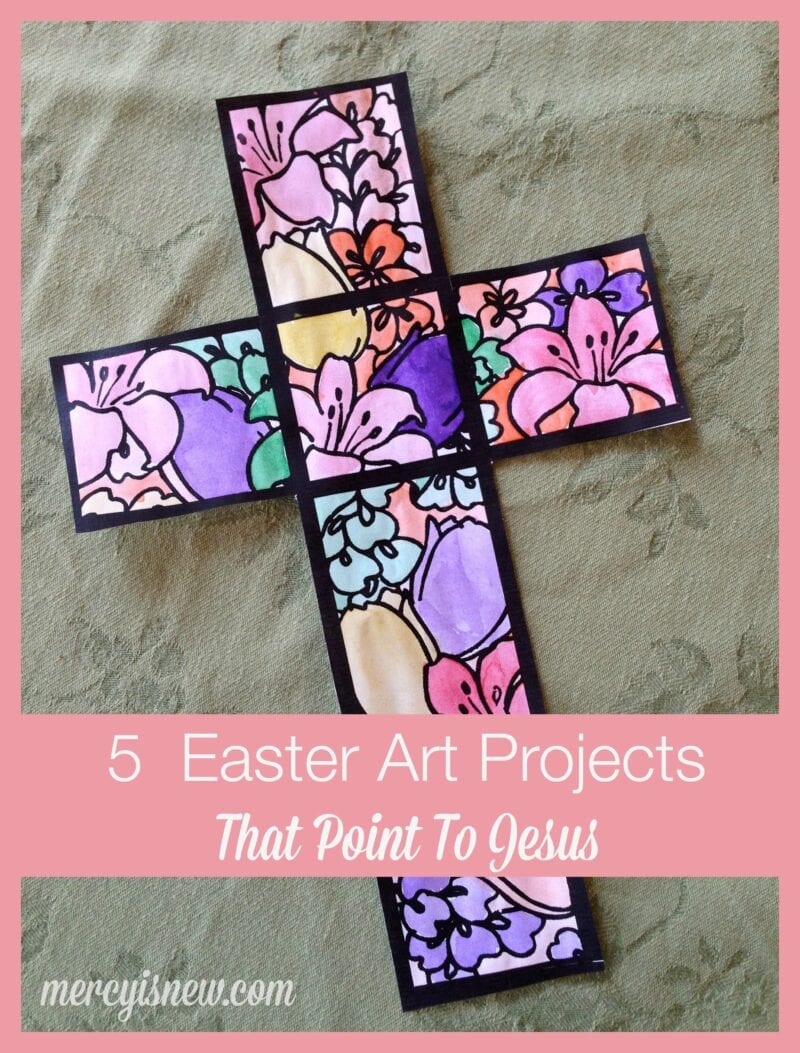 More Spring Art Tutorials