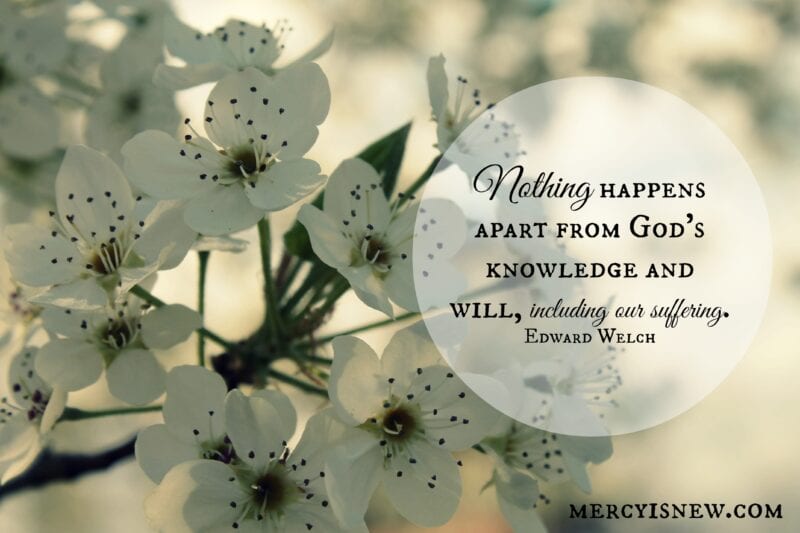 "Depression is painful. It is a form of suffering. At first, this statement seems to contribute nothing new. It is just restating what you already know. But if you are familiar with Scripture, you should sense a ray of light. Without Scripture's insights, suffering is random and senseless. When it comes, run fast! But Scripture is about suffering! It has given comfort to millions. It has spawned hundreds of wonderful books that highlight God's gentle care and Scripture's probing insights. You can be assured of this: God really does speak in our suffering, and we have good reason to believe that the words he says are good and powerful enough to lighten our pain.
There are many reasons for suffering, but we might never find them all. There is a mystery in suffering, just as there is ultimate mystery at the end of all human investigations. Instead of teaching us how to identify the causes of suffering, Scripture directs us to the God who knows all things and is fully trustworthy. In other words, Scripture doesn't give us knowledge so that we will have intellectual mastery of certain events; it gives us knowledge so that we would know and trust God." Edward Welch from Depression: Looking Up from the Stubborn Darkness
Does that quote bring you hope like it does me? There is purpose in this suffering. It is not for naught. I need not fear that God is wasting this trial. He is using it, He is making me more like Him, He is good always.
This is the first post of what I hope will be many from this particular book. I was gifted this book by someone who told me this was the most Biblical book she had ever read on depression. After getting only a few chapters into it, I wholeheartedly agree. I will be sharing quotes and tidbits I'm gleaning from this book.
More Posts From This Book