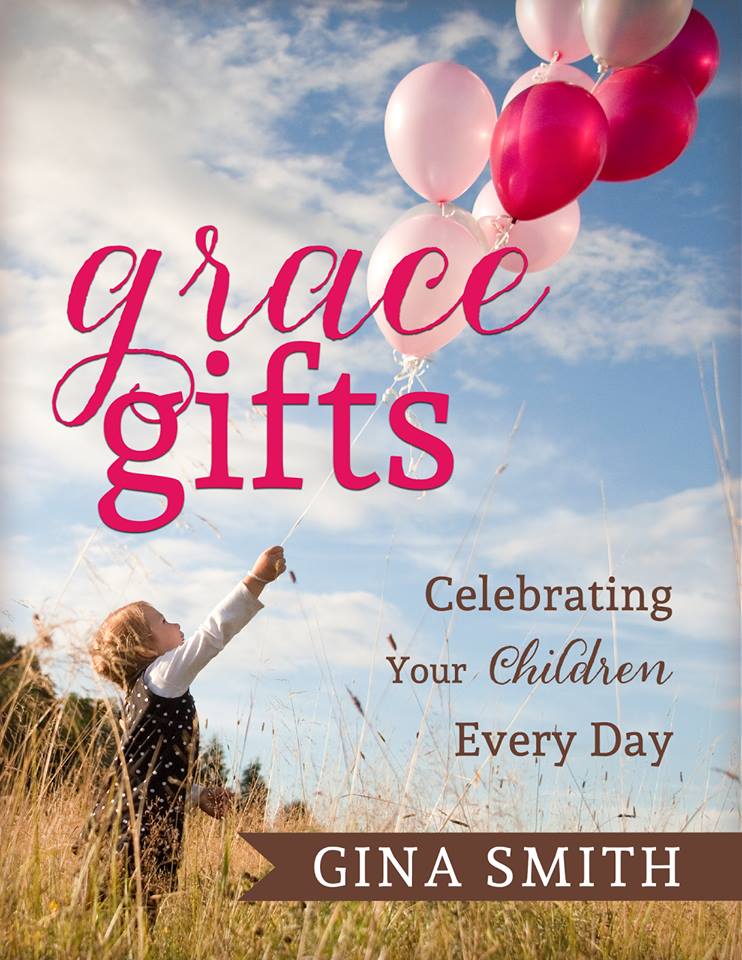 "We, as parents, have an amazing privilege and opportunity to teach our children what the meaning of grace is by putting it into action as we interact with them through every season of their lives, as we respond to them in the challenges of daily life–even when they resist authority, even when they make mistakes. As they navigate the battles of life, they need us to extend grace to them daily and celebrate with them in times of victory.

We can choose to have a rigid, rule-oriented, performance-driven environment, or we can choose to have a flexibly structured, grace-filled home. It will likely require a bit more sacrifice on our part temporarily, but it will ultimately help our children to understand the grace that God showers on us every day." from Grace Gifts by Gina Smith
I'm excited to share with you about this brand new ebook that is releasing this week!! The book is called Grace Gifts: Celebrating Your Children Every Day
 by Gina Smith.
I admit to y'all on a regular basis here that motherhood has been pretty difficult for me. I admit, I do have a hard time enjoying and celebrating my children on a daily basis! I *need* to hear these words from women who have walked this path ahead of me. And I'm so thankful to share this book with you!
The ebook is on sale for $3.99 now on amazon: Grace Gifts: Celebrating Your Children Every Day
To read more about this book and the author, click over to her website Grace Gifts. Also, read a free chapter here.