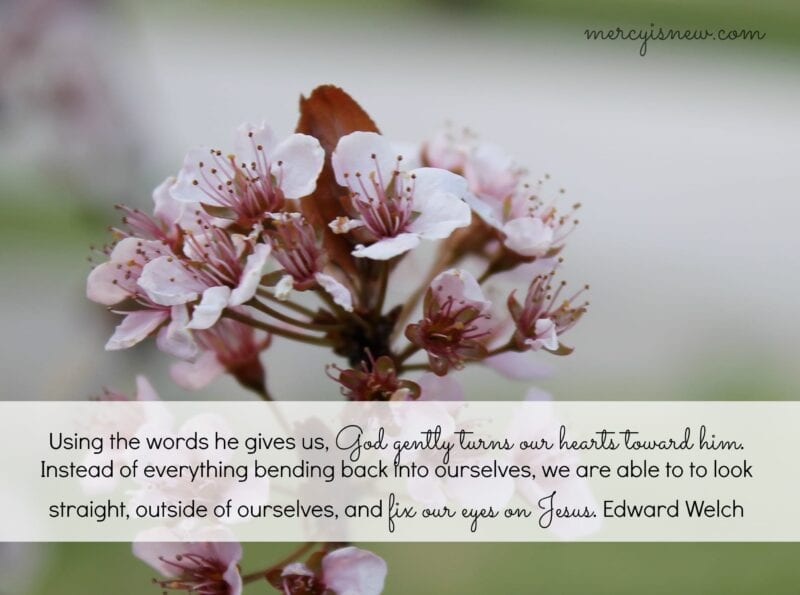 "If you are depressed, aspire to be a liturgical worshipper. If you wait until you feel motivated to worship, you might be waiting a long time…He speaks to us, especially through Scripture, and he calls us to speak with him. When we are tongue-tied, he actually gives us words to say."
from the best books I've read on the topic of depression, Depression: Looking Up from the Stubborn Darkness
 by Edward Welch. 
Chapter 6 was one of my favorites in the book. This chapter probably explains why worship, music and praying the Scriptures are already so meaningful to me. The very bread of my life.
When you don't feel like it? Worship.
When you have no words to speak? Speak the Name of Jesus.
When prayer seems like a distant memory? Pray Scripture.
Pray the Scriptures For Depression
Praying the very words of God has made a HUGE impact on my journey as well as transforming my prayer life. I have written several times about HOW I do it, why I do it and even have some free downloads for you on the topic.
More posts from this book