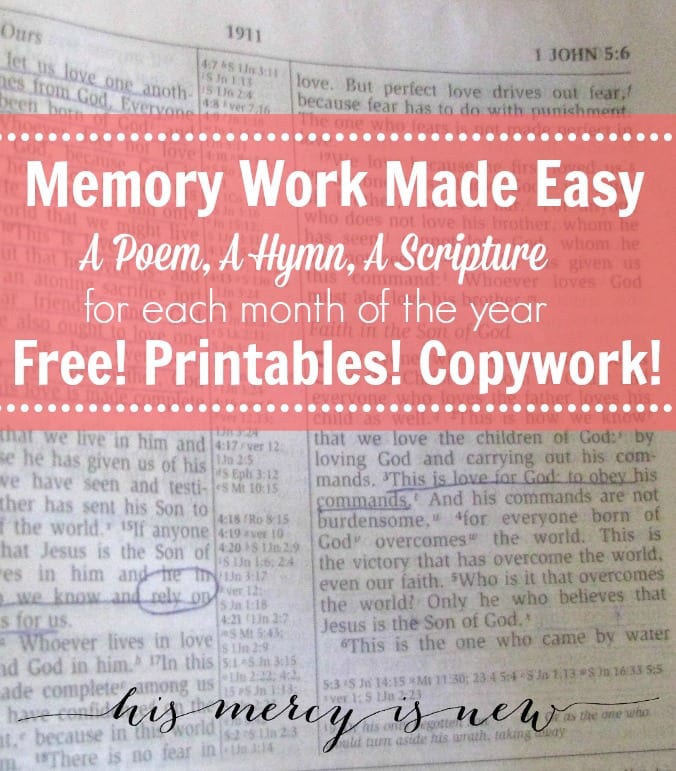 Scripture: Psalm 100

Poem:
Here is a printable PDF of this poem for you to hang in your school room or dining room!
Hymn: Count Your Blessings
Words by Johnson Oatman, Jr., tune by Edwin Excell . Click on the Adobe graphic on this page to download one of the various options for viewing.