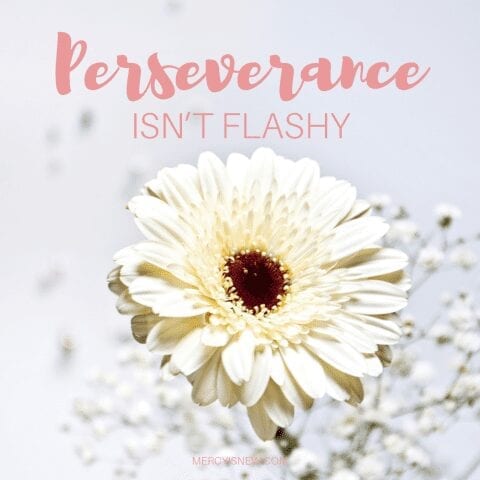 "Perseverance isn't flashy. It doesn't call attention to itself. It looks like putting one foot in front of another. But beneath the surface, where few can see the glory, is something very profound. You are becoming more like God. God sees it, and he is pleased by it." Edward Welch, from chapter 10 of Depression: Looking Up from the Stubborn Darkness
This is a hard one for me. I shared in the last post on this book that perseverance and suffering make us more like Jesus. But just because we know something is good for us doesn't make it any easier, right?
So many times, despair creeps in and persevering isn't even on radar. We want to survive the day. We want to be ok. We want to be normal.  When despair creeps in, here are 10 Scriptures I preach to myself.
We must change our perspective. Being "ok" and being "normal" really is not my goal if I search deep within my heart. My heart longs to be more like Jesus, my heart wants to be purified and refined by the fire. It's just that in the heat, we forget these things.
Perseverance in depression or anxiety or any struggle isn't something that just happens. We must choose to persevere. We must choose to not give up. We must choose to follow Christ to the cross.
More posts from this book