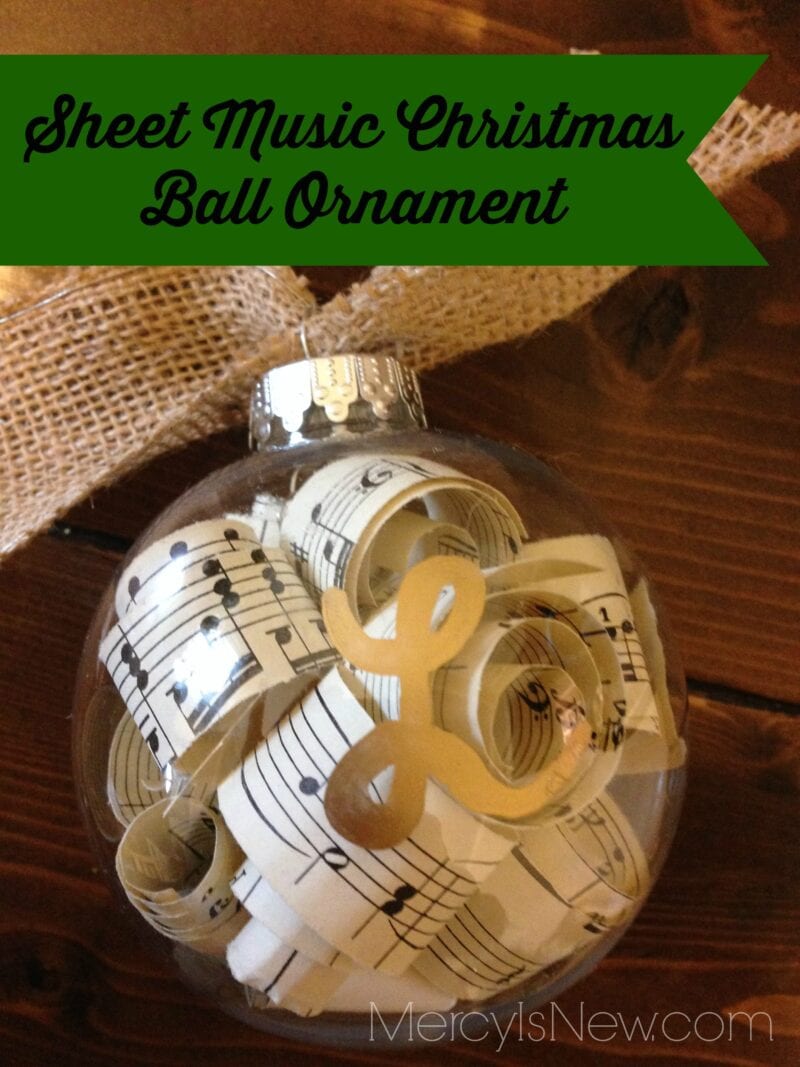 I was looking for a creative ornament I could make for each of my piano students and I decided to try this idea! I have seen this idea with scrapbooking paper used instead of sheet music. You can use coordinating colors of scrapbook paper to match your decor or to match a team color or such!
For my piano students, I wanted to use sheet music! It is vintage at that! 🙂
Items Needed
Glass Ball Ornaments  (I got mine at walmart, they are plastic so that my students won't break them!)
Sheet music (or other scrapbooking paper in the colors of your choice)
Burlap Craft Ribbon (or other colored ribbon to put through the hanger)
Gold Paint Pen if you wish to write anything on the balls (I put their first initial on the ornaments for my students)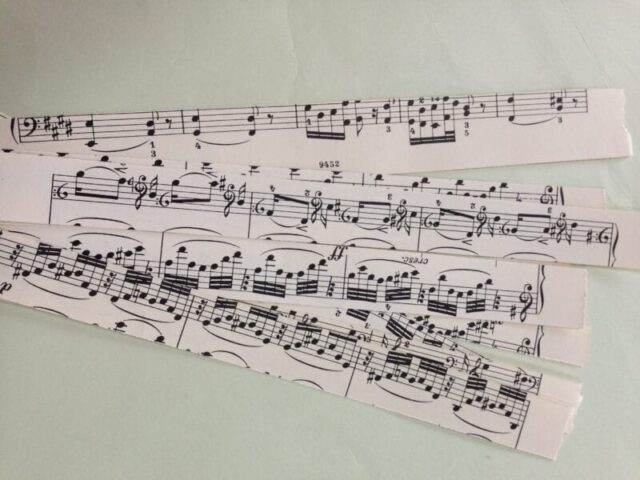 Sheet Music Ornament Instructions
First, cut all your paper or sheet music into strips. I would go with 1/2 an inch up to maybe 3/4 of an inch, of course this is all personal preference.
Take the hooks out of the ornaments.
Take a pencil and roll each strip of paper tightly around the pencil, while still holding the paper tightly, slide off pencil and slide into the ornament opening.
Continue until the ball is full of paper, to your liking.
Once ball is full, place lid/hanger back on it.
Add burlap to the hanger.
Use paint pen to write a letter or date or name on the ornament.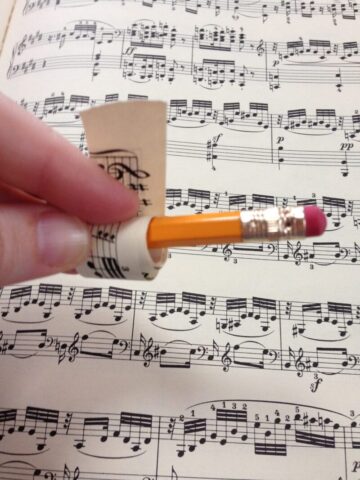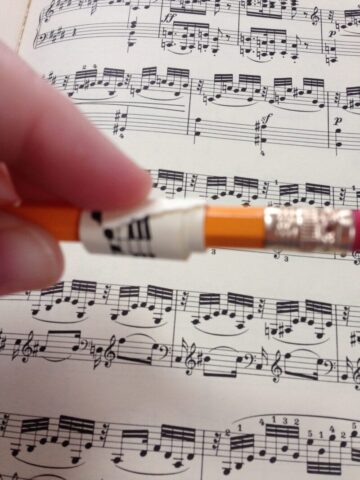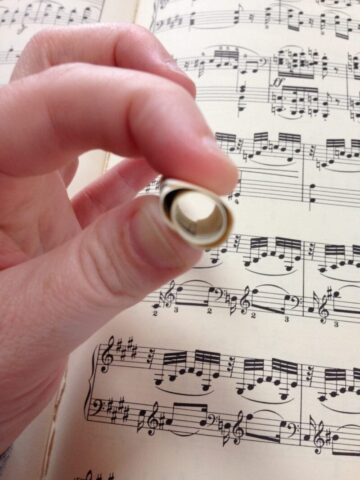 More Simple Ornament Ideas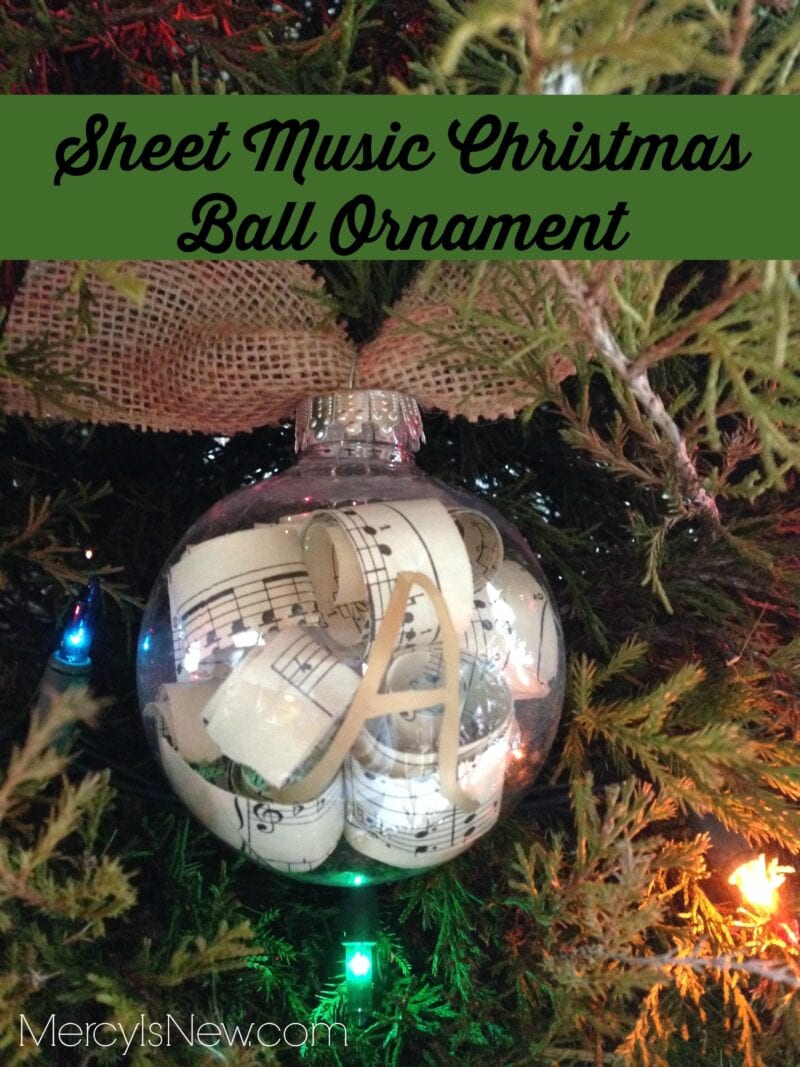 Check out other frugal ideas at Thrifty Thursday!