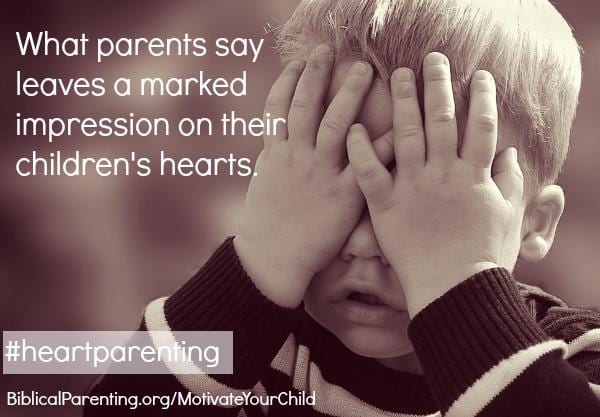 I'm so excited to tell you about a new parenting book that is all about the HEART. No formula, no 3-easy-steps to the perfect child, no 5 ways to get your child sleeping through the night.
I will admit, when I first became a parent nearly 13 years ago, I was looking for a formula, even though I might not have known that is what I was searching for. I read about quite a few in books given to me. I implemented things that I read in those books. And now? I have a lot of regrets about those early years. If I could go back and have a parenting do-over, I would do it in a heartbeat.
I can't go back to when my kids were babies, but I can change how I parent NOW. My kids are all about to have birthdays and they will be 13yrs, 12yrs, and 10yrs. I have fallen into the trap and lie that it's too late for a lot of things. I'm confessing that to you today.
But, when I picked up this new book, the Lord really encouraged my heart. It's never too late to speak a kind word, give an extra hug, have a heart-to-heart discussion or just hang out with your children. This book is chock full of PRACTICAL ideas you can implement into your parenting strategy toolbox right away. Look at some of the topics covered in this book to get an idea of what you'll find: Parenting Requires Strategy, When Kids Make Mistakes, Kids Taking Initiative, What About Consequences, God's Plan, Family Time, Practicing Faith, Connecting Children to the Bible…and many more.
Motivate Your Child: A Christian Parent's Guide to Raising Kids Who Do What They Need to Do Without Being Told
 is a brand new book from the National Center for Biblical Parenting. This organization is all about heart parenting and the wisdom they share is just the kind of thing I wish I had heard 13 years ago. We need to help spread the word about this organization and these resources because families NEED to hear their message!!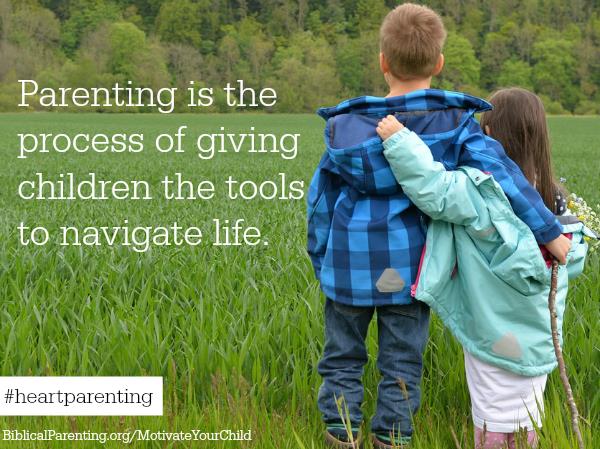 Here is what the book description has to say about this new release:
Most parenting approaches end up encouraging children to ask the wrong questions about life: What's in it for me? Are you going to pay me for that? What's the minimum I need to do to get by?
But God's Word gives us a better way to parent, one that builds strong internal motivation in children. When parents change the way they parent, kids change the way they live. This practical book explores a theology of internal motivation and then gives parents real-life solutions to equip their kids for life. 
You'll learn . . .  
how to parent in ways that build internal motivation so that kids don't have to rely on you to get things done.
the four promptings of the conscience and how to coordinate your parenting to take advantage of them.
ways to energize your spiritual training with fun and creativity.
how to help children respond to mistakes instead of blaming, defending, or justifying.
The greatest gift you can give your child is strong moral and spiritual development—this book shows you how. Every chapter includes practical examples of families applying the Bible to their current issues. Join the revolution!
I don't know about you, but this is a book that I think every parent can benefit from. If we are honest, we all need help in the parenting department. We all need encouragement.
Take a quick glance at this promo video and I know you will be hooked. 🙂
Head over to amazon and check out this new parenting book: Motivate Your Child: A Christian Parent's Guide to Raising Kids Who Do What They Need to Do Without Being Told