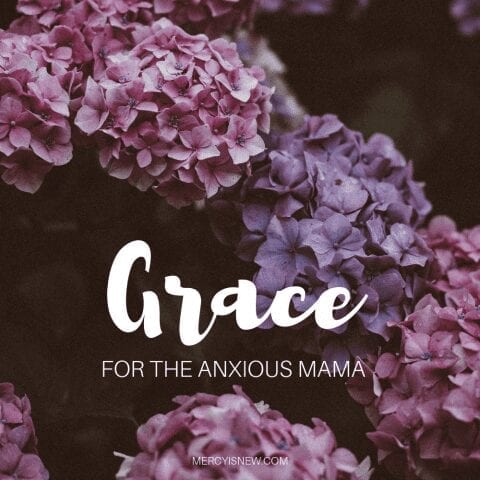 The anxious mama. Yep, that has been me more times than I'd like to admit. Worrying over silly things, worrying over big things. I didn't use to think of myself as a worrier, but I realize I was just calling it something else, I think. My "worries" were usually fears over my kids' futures, fears that I had ruined them, fears that I was messing up. Worry. Fear. They both go hand in hand, don't they?
When I'm feeling anxious, the very best thing for me to do is spend some time with the Lord and in prayer.
"Do not be anxious about anything, but in everything, by prayer and petition, with thanksgiving, present your requests to God. And the peace of God, which transcends all understanding, will guard your hearts and your minds in Christ Jesus." Philippians 4:6-7
God tells us right here in His Word that when we are anxious and come to Him in prayer, with thanksgiving, the peace of God will guard our hearts and our minds in Christ Jesus. What a gift!! Dig in to God's Word and your heart will fill up with His peace.
3 Years Off of Anti-Depressants
I would love for you to read an update now that I have been off all of my anti-depressants for 3 years and am thriving. God has been so good to me. My mindset has changed. My health has changed. We are never truly hopeless if we have Christ. We have the power of the Holy Spirit living within us giving us the power to make the steps necessary to BE TRANSFORMED.
My Journey Off of Anti-Depressants