I'm so honored to have a blogging friend, Jen, from Expanding Wisdom and Extending Grace, here with us today to share about Lent. I know you are going to be blessed by this post. Lent can be a time for people of ALL faiths to focus our hearts on Jesus, the cross, repentance, and prayer. I shared here some of my favorite Lenten resources, devotions and inspiration from around the web.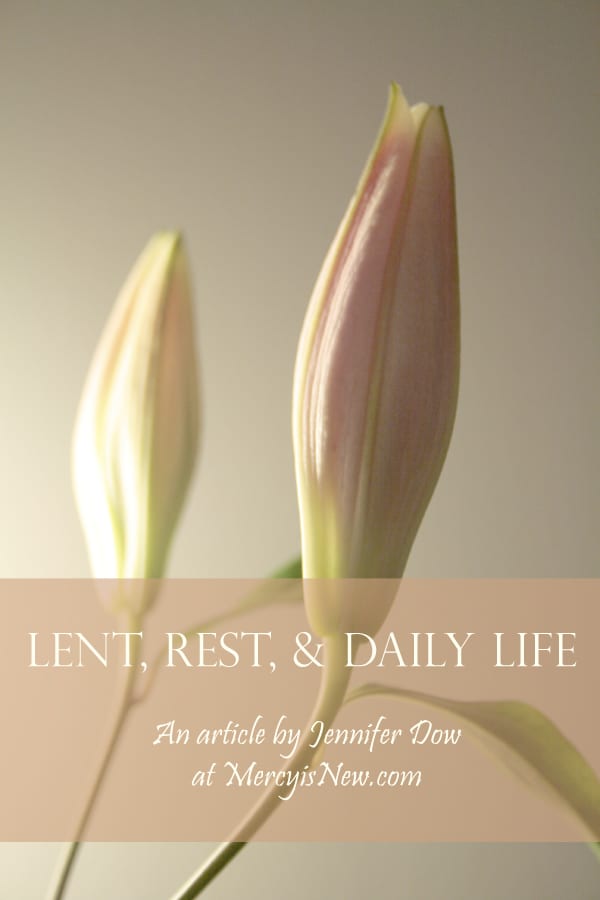 For a long time, whenever I heard the term Lent, I thought about a bunch of people who gave up eating certain foods for a while as a way to earn their way into God's favor. I am not entirely sure where that idea came from, nevertheless it was the one I held for some time. In the last year, I have been noticing more and more beauty within the forms passed down through the Church to help the believer enter the Divine rest (Heb. 4). I think everyone can agree that Lent is a tradition that many Christians around the world observe, yet some are not sure whether it is a tradition they should attend to and even more disagree on the purpose, nature and powers of Lent. Personally, I cannot pretend to be an expert on these things, nor do I feel equipped to discuss all that Lent is and ought to be. I can, however, speak as one woman who desperately wants to know and be like her Savior and the role that traditions and the disciplines have played in that pursuit.
I have chosen to celebrate Lent for three main reasons. The spiritual disciplines make room for a holy harvest in the life of the believer, the celebration of Easter invites me to be fully present when the day arrives, and it sets a form before me to imitate every day throughout the year.
I think first I should clarify what I mean by spiritual disciplines and why I am using this term in a discussion about Lent. When I first heard someone refer to the spiritual disciplines my flesh had a bit of a fit. I did not like the sound of the word discipline, nor did I want discipline in my life. Of course, I was viewing this through the lens of having had an abusive father. My view of authority and discipline was seriously skewed because of those memories. It was only on the other side of healing in this area that I began to feel more comfortable with the idea of discipline. Furthermore, when people talk about disciplines, they are referring to certain practices. Some of the common practices are silence, solitude, prayer, fasting, study, and confession. Lent is a time where one hones their focus on these kinds of practices for the purpose of spiritual growth.
The mature Christian knows that spiritual growth only happens through repentance. The thing all these practices have in common is that they lead to repentance. We all live in a reality that is inconsistent with the Divine reality that existed in the garden and exists in Heaven. We have to be cured of the foolish and deceived notions we each carry about people and life, we have to pray "Your kingdom come". Repentance is the way in. People who join the military have to go through boot camp to become oriented to the vastly different life they will be living. It is the loud call that says "Wake up, things are going to be different and you need to know how to live here." Lent and the spiritual disciplines are like that. They are practices that immerse the Christian in the ways of Kingdom of Heaven. In doing so, we can leave that time with a feel for how we ought to live and, prayerfully, a clearer view of who we are and who our God is.
Secondly, the very nature and purpose of Easter invites me to be fully present as the day arrives. For a long time, I have gone to Easter service on Sunday, the kids got an Easter basket, and we went on an Easter egg hunt and that was that. We had celebrated Easter. What!? How could this be enough? Easter is the most important holiday for the Christian and the Church. For Christmas, people start preparing the day after Thanksgiving. Furthermore, it is always my joy to do so. I love it, the celebration, the light, the love, the stories. It is glorious and when Christmas Eve and Day come I am fully immersed in and present for all that those days bring. I do not think it would have been the same if I did nothing to consider Christmas before the day on the calendar arrived. Why in the world would I do anything different for THE most important holiday in my life? Lent is our preparation for entering into that Holy and glorious day, the day our Savior made a way. It is entirely fitting and right that as the days lead up to Easter that my heart grows in expectation and devotion for Christ. After 40 days of prayer, repentance, fasting, and contemplation I will be ready and the day will have its proper place in my heart, mind, and body.
Lastly, it sets a form before me to imitate every day throughout the year. The pattern of recognition of sins, repentance, and restoration is the pattern the Christian should be living every day. It is the only way to enter in and stay in His rest. Hebrews 4 discusses it at length.
"9 So there remains a Sabbath rest for the people of God. 10 For the one who has entered His rest has himself also rested from his works, as God did from His. 11 Therefore, let us be diligent to enter that rest so that no one will fall, through following the same example of disobedience. 12 For the word of God is living and active and sharper than any two-edged sword, and piercing as far as the division of soul and spirit, of both joints and marrow, and able to judge the thoughts and intentions of the heart. 13 And there is no creature hidden from His sight, but all things are open and laid bare to the eyes of Him with whom we have to do.
14 Therefore, since we have a great high priest who has passed through the heavens, Jesus the Son of God, let us hold fast our confession. 15 For we do not have a high priest who cannot sympathize with our weaknesses, but One who has been tempted in all things as we are, yet without sin. 16 Therefore, let us draw near with confidence to the throne of grace so that we may receive mercy and find grace to help in time of need."
The ideas of rest, the Word of God, revealing our sin, and grace are all discussed in this section. They are unapologetically connected. The way to enter His rest is through repentance. The way to repentance is through his Word and in His presence. Those things become much more accessible to us when we encounter them in the forms of the spiritual disciplines and traditions our church has been practicing since Christ ascended. Lent is one of those traditions.
So yes, I am observing Lent this year because I desperately need a holy harvest in my life, I need to be fully present before my Lord, and I need patterns to imitate in my daily walk. Imagine the power of the Church if we all were living like this? I can imagine a people, free from sin, death, anxiety, and depression proclaiming truth where ever they went. To God be the Glory.

Resources for Lent and the Spiritual Disciplines
Expanding wisdom, extending grace,
Jen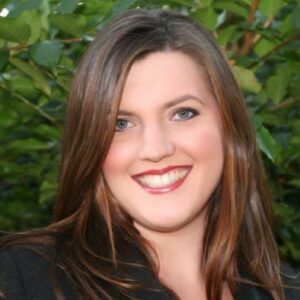 Jennifer Dow, wife to Ernie and homeschooling mom to three great children, is passionate about teaching and writing about the things that make us more human and the tensions we experience along the way. Jennifer maintains her blog, 'Expanding Wisdom: A Christian Classical Homeschooling Blog', teaches writing and literature throughout the homeschool community and online with CiRCE Academy, and serves other homeschool moms at a weekly Bible study group.