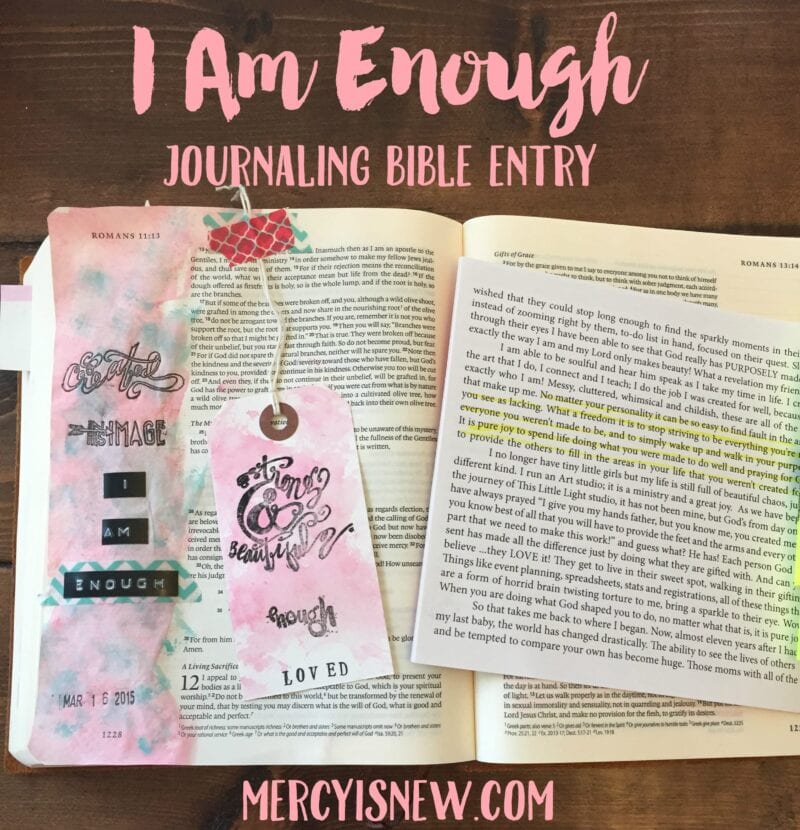 Recently the Illustrated Faith site released its first devotional and stamp set! I knew I had to grab it! The theme for the devotional was I Am Enough. That is something the Lord has been working in my heart time and time again over the last 2 years. You might remember the post I wrote called You Make Me Brave where I discussed how I am ever so slowly learning to be content with who God made me to be. Well, this devotional touched on the very same topic.
Currently this devotional & stamp kit is being reprinted, but you can read more about it here!
The first page I made based on this devotional is this one I'm sharing with you today!
Here you see a picture of what was included in the devotional kit from Illustrated Faith.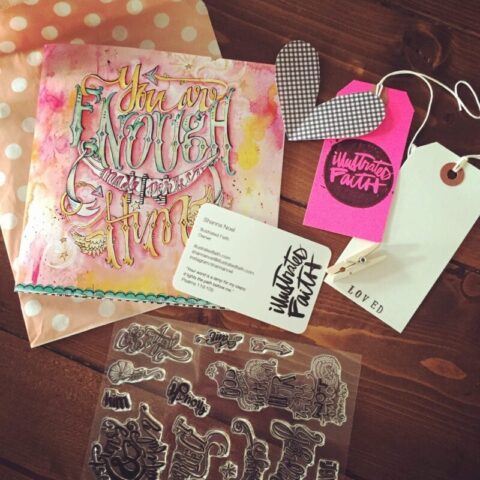 This is a closer picture of my journaling entry. I used watercolor again, just like I described in this post. I really love the watercolor! I don't think I love it more than the liquitex, they are both fabulous to work with in my Bible! But it's fun to have options, right?!
My best advice about using watercolor in your Bible is to DAB a lot and do NOT use much water! I used a paper towel to dab it constantly.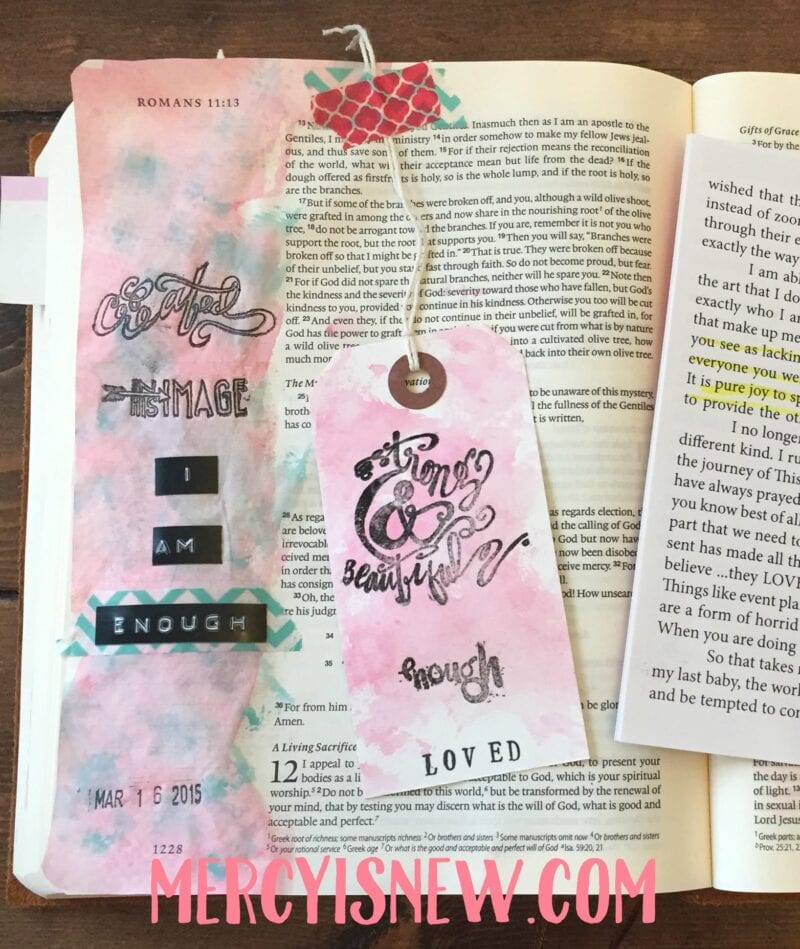 Supplies Used for This Journaling Bible Entry
Journaling Bible
 | Water Color Tube Set
 | Handheld Label Maker
 | Project Life Date Stamp
 | Alphabet Stickers
 | Label Letter Stickers
| Micron Ink Pen Set
| Japanese Masking Tape Washi Tape
More Journaling Bible Resources
You Make Me Brave
Sweet friends, this message of learning to be content in Christ and content with who He made me to be has been such a journey for me. I hope you will read this post and print out this printable as a reminder!!