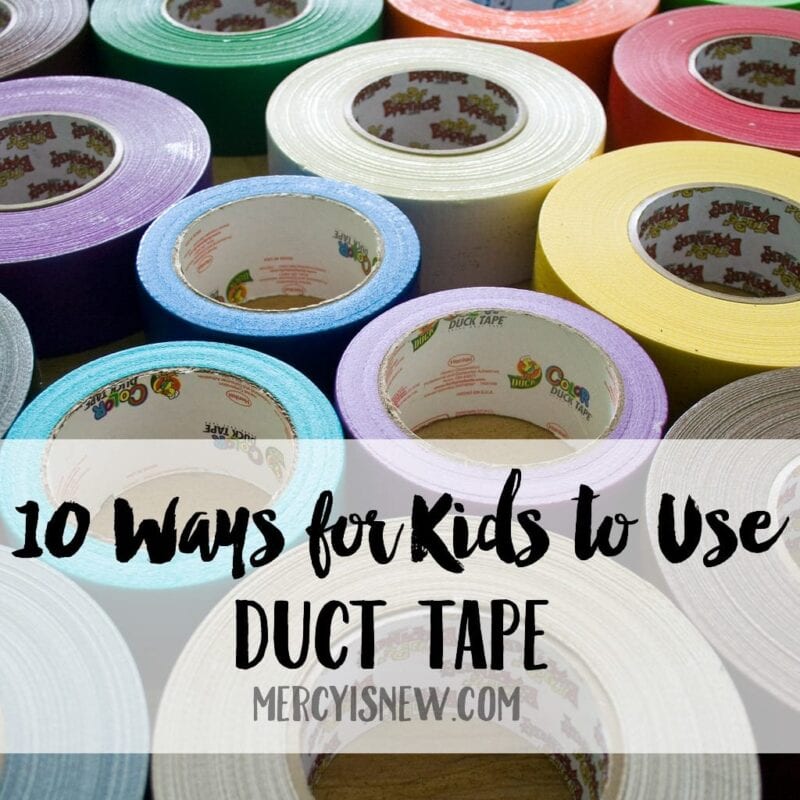 I've started a list of FUN things for my kids to do this summer. Duct tape is on the list…
I don't know about you, but my kids LOVE duct tape! In fact, the last few years, their stockings have had various and unique kinds of duct tape in them. And that is one of their FAVORITE gifts. Who would have guessed?! ha!
And you know what else I learned? Duct tape is not just for boys! 
So, without further adieu, I have rounded up some of my favorite ideas for using duct tape! My kids are ages 13, 12 and 10 years, so most of these ideas can be used independently!
Neon & Patterned Duct Tape
So, these neon colors? These are my kids FAVORITES right now.

Of course, my girls also LOVE the patterned duct tape as well!
10 Things to Make with Duct Tape
For Girls: 
For Boys:
Resources for Creating with Duct Tape