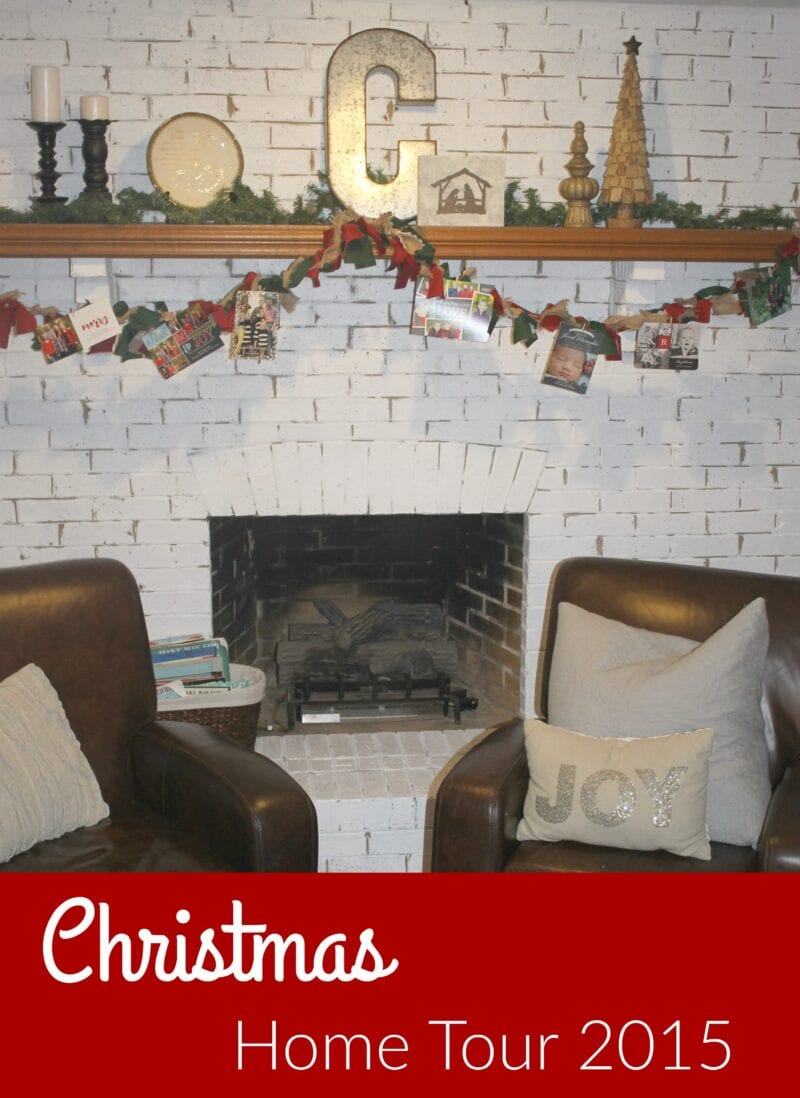 Welcome to my little home on the web! I'm so glad you stopped by! If you're new around here, I talk a lot about praying God's Word and I have a lot of free resources for you here! I hope you're encouraged in your faith by what you find here!
For the past few years I have participated in these online Christmas Home Tours! I love seeing all the pictures of lovely homes – big or small, Christmas trees, getting decor ideas and more! It's not about the size of the home or the magnitude of the Christmas decor. Home sweet home is where our families find rest and solace from the world and I enjoy making mine cozy and beautiful. Find 31 Prayers for Your Home here!
Christmas Home Tours From Years Past
This is our first Christmas in our new home! You can see the rest of our home tour when we moved in over the summer.
Yes, I have the white couches from Ikea. Yes, I love them. Yes, I have 3 kids. LOL!! I hope to write a full post on these one day, but if you're curious about them, search pinterest for "white ikea couch" and you will see lots of moms with kids love them! I've washed all the covers once and they looked brand new when I put them back on!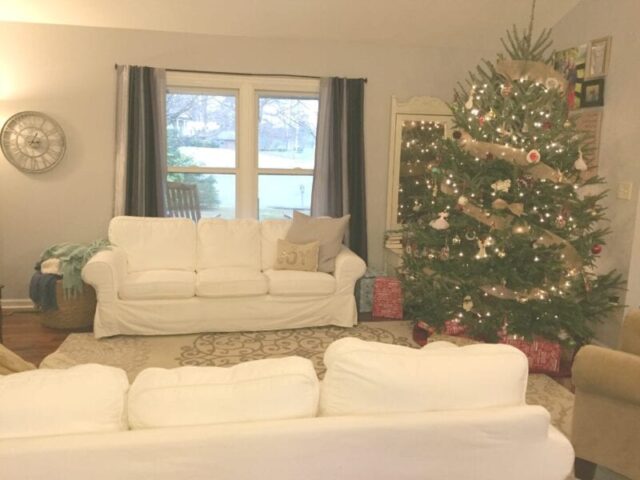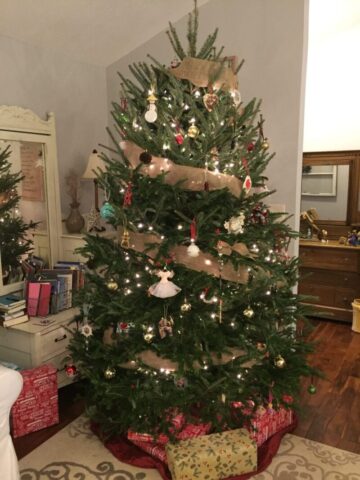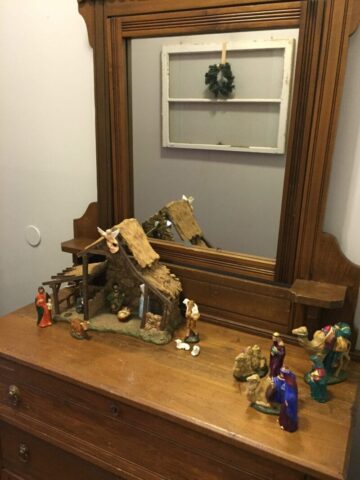 This front porch is SO simple but I love it so much. I have always wanted a covered porch to sit in my rocking chair on and watch the rain. I love this big simple wreath.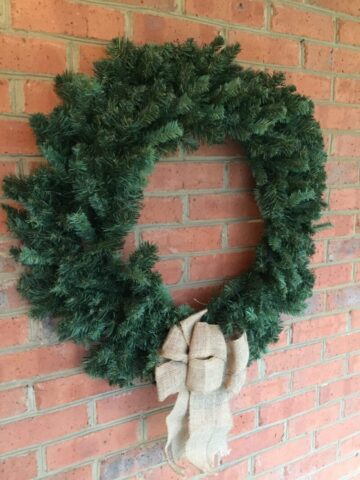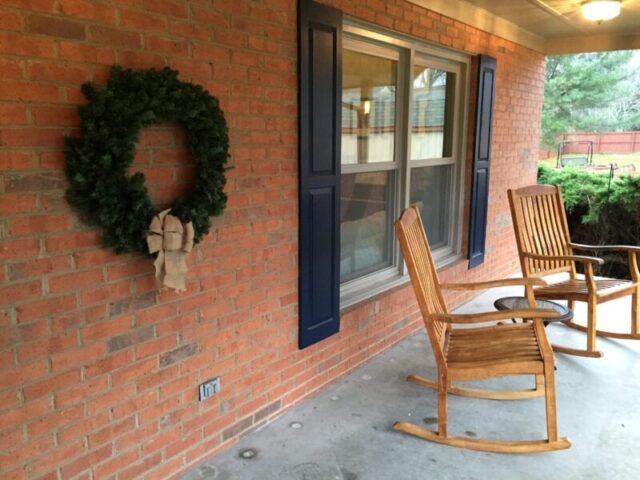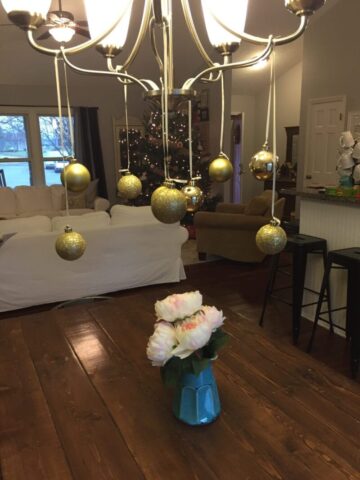 This is the first year we did Lego Advent calendars. I have looked at them in the past but this year I wondered if it might be the last year all 3 of mine would enjoy them. My kids all still LOVE legos, even the girls. We have really enjoyed these advent calendars and opening a piece each night when we read our advent devotions.
As a piano teacher, my favorite thing about lessons in December is all the CHRISTMAS MUSIC!! Actually we started our Christmas music back at the end of October. 🙂 We want to make sure we have LOTS of Christmas music learned by December to play and enjoy for our families!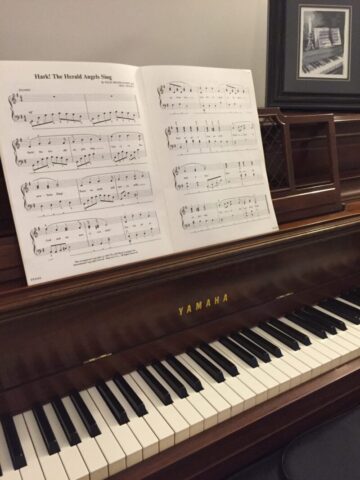 I have always wanted a mantle to decorate!! We painted this brick wall around the fireplace white over the summer and I LOVE how it turned out! I created this simple burlap garland Christmas photo card display and LOVE how it turned out! So easy, too! You can read more about this Burlap Garland here!
Thanks so much for stopping by! Come back again soon! 
Pray the Scriptures in December
Join me in praying 1 verse each day to help us find our JOY in Jesus!! Each month I have a FREE calendar of verses to PRAY. You can join me on Instagram with the hashtag #PrayingTheScriptures and find each month's free printable here!