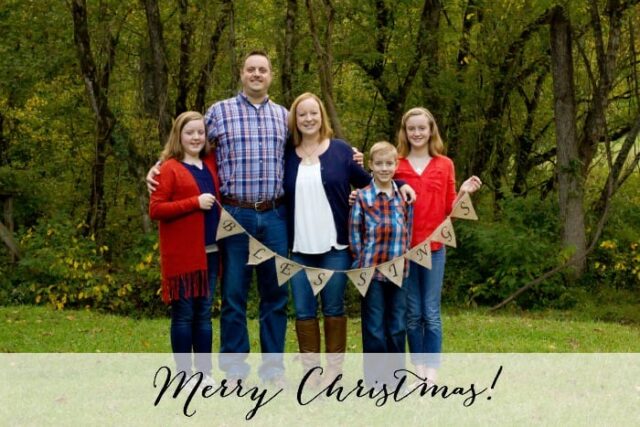 I wish you and your families a blessed and JOYOUS Christmas Day!
Happy Birthday, Jesus!
Merry Christmas and Happy New Year, friends!
I just wanted to post a little quick "hello" to all my awesome readers!! I also wanted to let you know that I'm taking just a little break through the rest of the holiday season! My kids have the next few weeks off of school and I'm going to focus on family time and some much needed REST from this crazy semester!
I hope YOU are finding time for rest this holiday season as well! I have a few things scheduled for the week after Christmas. I'm sharing about reading the Bible in a year (tomorrow's post) and also some SIMPLE steps I am taking to feel better physically, spiritually and mentally…so stay tuned for that post coming right after Christmas. After that, I will be back after a few weeks!
Praying the Scriptures in the New Year
If you're looking for Scriptures to read, write and pray in the New Year, I encourage you to look at these FREE printable calendars of verses!
31 Days of Battling Fear with the Power of God's Word
Praying the Scriptures in the NEW YEAR — 31 Verses that remind us that God is always doing something NEW!