"Fear never wrote a symphony or poem, negotiated a peace treaty, or cured a disease. Fear never pulled a family out of poverty or a country out of bigotry. Fear never saved a marriage or a business. Courage did that. Faith did that. People who refused to consult or cower to their timidities did that. Fear herds us into a prison and slams the doors. 
What if faith, not fear, was your default reaction to threats?" 
from the book Fearless by Max Lucado
Fearless is my mantra for 2016. I want to seek the approval of God more than the approval of man. I want to seek to please God and not facebook. I want to raise my children with the wisdom that God has given me as a mother and not what the world deems necessary. I want to seek the Truth more than what feels good. I want to live by God's Word and not my feelings.
I want to choose faith over fear.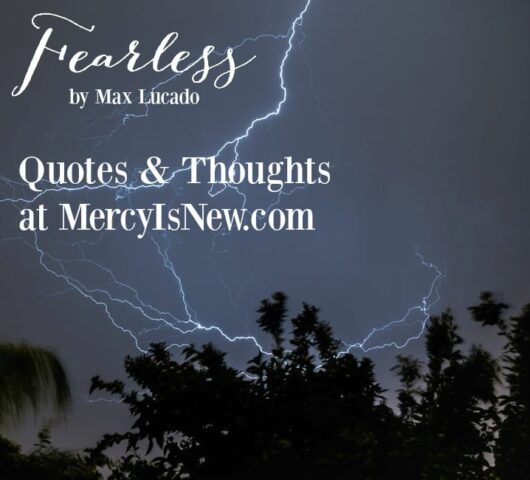 More From The Book Fearless