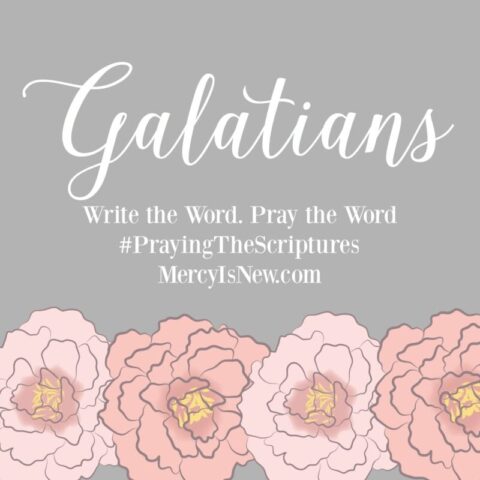 I hope you're planning to join us as we WRITE and PRAY our way through the book of Galatians! It's not too late to join us!
Print your free schedule of verses here!
Join me on Instagram or my Facebook page as I share several times per week what God is teaching me as we write and pray together!
Themes from Galatians
As we begin looking at just a few verses daily through the month of May, we will notice some themes begin to emerge from this book. First of all, the apostle Paul wrote this letter and was written to several churches in the region of Galatia. There are many similarities between the themes of Romans and the themes of Galatians.
justification by faith
the heart of the gospel
the inability of the law to justify
believer's deadness to the law
our crucifixion with Christ
the just shall live by faith
universality of sin
love fulfills the law
the importance of walking in the Spirit
the fruit of the Spirit
the warfare of the flesh against the Spirit
Note
I will not be posting daily on the blog, as I sometimes get asked when I'm starting a new plan for Scripture study and prayer. So, follow along on the facebook page or Instagram to see the nuggets of truth I'm learning…and please jump in with what God is teaching you as well!
More Free Write the Word Plans
Click on this link to see Write the Word plans for Psalm 119, Ephesians, Philippians, James and the Last Days of Jesus.