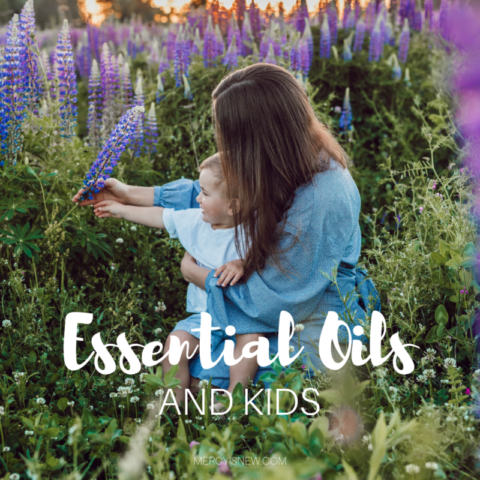 Did you know that you are likely exposed to over 300 toxins inside your own home on a daily basis? Possibly even 80 toxins even before breakfast! Our homes can be one of the most toxic places and many of us spend most of our hours inside with all of these toxins.
The cleaners we use, the beauty products, soaps, make-up, shampoo, deodorant, candles, air fresheners, laundry detergent, fabric softener…all of these things have ingredients in them that are not good for our families to be exposed to.
Friends, we do have control over what we bring and do not bring into our homes! 
Essential Oils are one fabulous way to start the journey to toxin-free living. We can rid our homes of 90% of the toxins by purchasing a STARTER KIT and the THIEVES CLEANER concentrate!! Our household cleaner comes in a concentrate that costs $22 and can make 20-30 spray bottles full! You can replace ALL your cleaners with this ONE ITEM. Yes, please, thank-you-very-much. (You may remember that I shared my homemade cleaning wipes recipe using this cleaner! Replace all your Clorox wipes with these! Your kids can clean the bathroom safely now. You're welcome.)
Using essential oils with our children can be a wonderful tool in our wellness toolbox! However, sometimes there is fear that goes along with that. Oils are very powerful gifts from God, straight from the plants He gave us. Generally speaking, with children, you will want to dilute the oils you use with them!
My favorite way to dilute is to use a carrier oil (I use fractionated coconut oil) and place in an empty roller bottle with the roller top lid. This way you can just roll it over your child's feet, wrists, neck or back. You can buy the roller tops directly from Young Living that will fit right onto the top of your young living oil bottles!
I have created a simple PDF that you can print and use as a reference!
With these oils listed in on the PDF below, place a few drops into a bottle, according to the dilution chart, add your carrier oil, and then apply to the bottom of your child's feet, their wrists, the back of their necks or in the case of bug bites, apply lavender directly to the bite!
Click on the graphic to print your copy!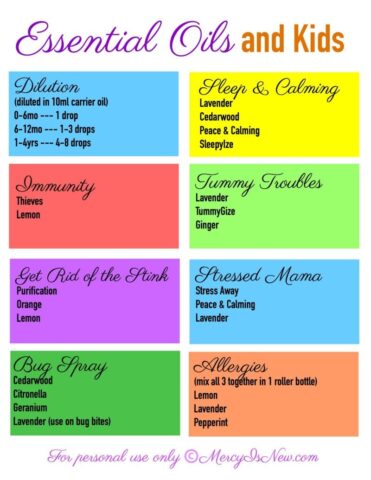 Join the Oily Sisterhood
We all have questions and need support and help in our journey to wellness. Join our sisterhood under the leadership of Dr. Edie Wadsworth where you will be added to our Facebook group that is fun and encouraging. We offer so many classes, videos, education and support!
You can join our team here with a wholesale membership! 
More Simple Steps to Detoxifying Your Home
Read about dryer balls, homemade deodorant and more in this post! 5 Simple Resources to help you detoxify your home! 
More Roller Bottle Recipes
I have another printable PDF that has some of my favorite roller bottle recipes on it!