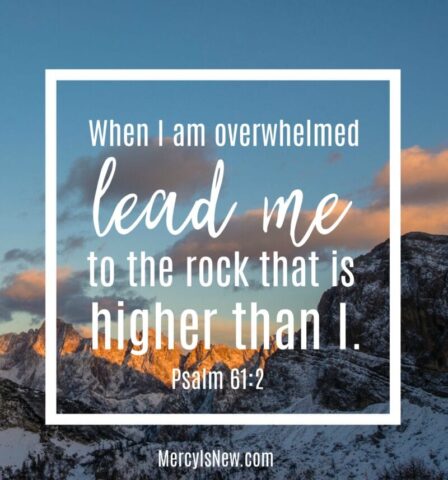 "From the end of the earth I will cry to You, When my heart is overwhelmed; Lead me to the rock that is higher than I." Psalm 61:2
When I am overwhelmed by the loss and suffering around me, I remind my heart that God is not overwhelmed.
When I'm praying for comfort for others, I remember that He is the God of all comfort and I ask Him to show up in tangible ways.
When I am asking God to show me ways to love on those who are hurting, I am reminded that I am not called to fix it but to show love and let the Almighty step in and do His thing.
When I am mad at the enemy for seemingly winning some ground I remind my heart of our VICTORY in JESUS and that I know the end of the story.
When I look around and see despair, I remind myself that Jesus Himself said there would be trouble in this world, but not to fear because HE HAS OVERCOME THE WORLD.
I must tell my heart, and those whom I love that are hurting, that our HOPE is built on NOTHING LESS than Jesus' blood and righteousness!!
On CHRIST the SOLID ROCK we will STAND.