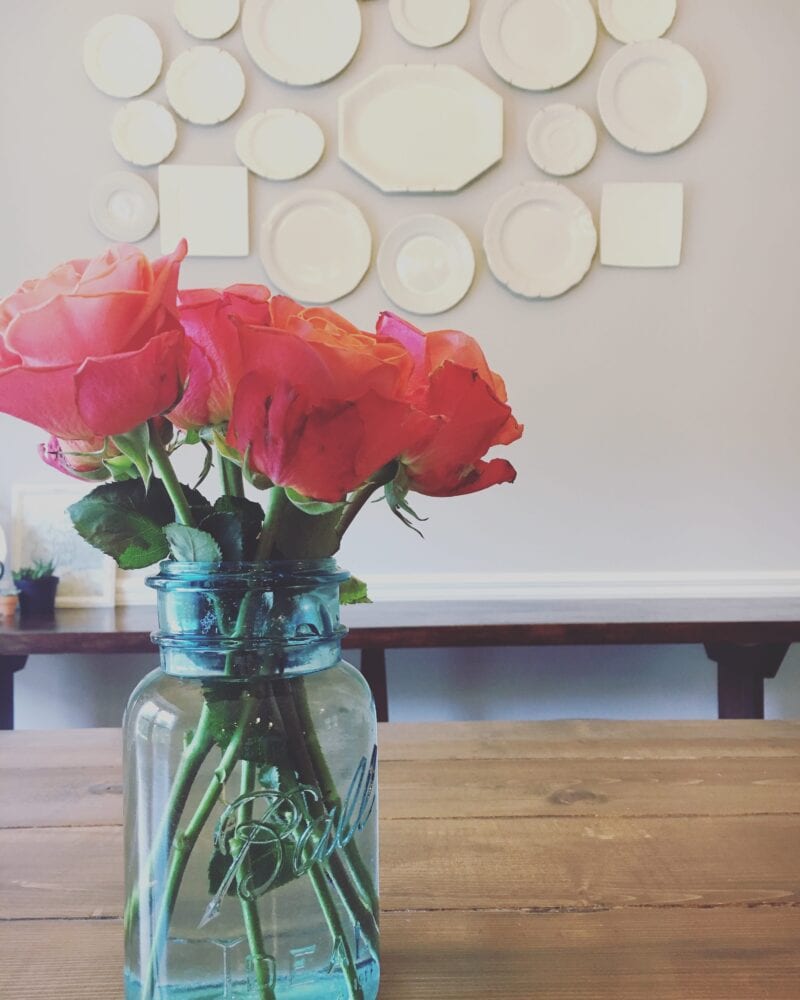 Grateful people are happy people.
I am listening to the audio 30book The Happiness Advantage by Shawn Achor and had a paradigm shift today.
For all of my adult life I have said time and time again, "I am prone to be a negative person. I am prone to being critical and melancholy." I have written those words on this blog. I have said them aloud to friends. I have felt in my heart this discouragement at the personality God gave me. It's just who I am, I thought. 
No.more.
Do we believe God is a God of REDEMPTION or do we not? Do we really believe that God can change us from the inside out or do we not? Do we really believe that He is making us NEW CREATURES or do we not?
"Therefore, if anyone is in Christ, the new creation has come: The old has gone, the new is here!" 2 Corinthians 5:17
I declare to the enemy that I am done believing his lies.
I am going to make a concentrated effort to not proclaim words of defeat over my life. God created me for the abundant life and He is my joy. Not my personality, not my material items, not my circumstances. I no longer accept the idea that I'm incapable of joy because I am "prone to depression" or being negative.
I no longer accept the lie that I can't change because God is in the business of MAKING ME NEW.
Who is with me?
**Note: this book was not written from a Christian perspective, but as a believer, I could not help but apply Biblical principles to the science of happiness he was sharing in the book. I love it when science proves what we already know to be true from God's Word! 
3 Years Off of Anti-Depressants
I would love for you to read an update now that I have been off all of my anti-depressants for 3 years and am thriving. God has been so good to me. My mindset has changed. My health has changed. We are never truly hopeless if we have Christ. We have the power of the Holy Spirit living within us giving us the power to make the steps necessary to BE TRANSFORMED.
My Journey Off of Anti-Depressants