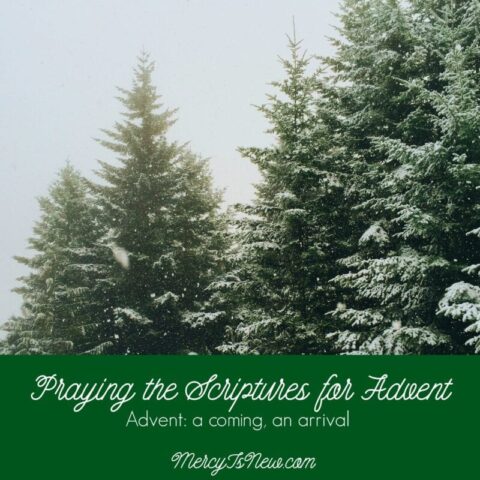 Advent: noun, a coming or arrival
This is advent. We celebrate A coming. We celebrate An arrival.
The arrival of a baby boy born in a stable. A baby, yet a king.
The arrival of new life to a young, bewildered couple.
The arrival of new life for you and me.
The arrival of a new kingdom.
The arrival of Grace.
Grace is here. Grace came down, in the form of a baby, not only to Bethlehem 2,000 years ago, but to you and me. Today.
The arrival of Love.
Not just any love…I "love' ice cream, I "love" the beach.
But, the arrival of True Love. The truest and greatest ever known.
"Greater love has no one than this, that he lay down his life for his friends." John 15:13
The arrival of Peace.
Peace in a Person…peace that can't be explained…peace that comes in the middle of the storm and passes all understanding. Peace that envelops our hearts when we need it most. When we need Him most.
"For He himself is our peace…" Ephesians 2:14
The arrival of Life.
Life more full and abundant than we ever could have known on our own.
Life forgiven and free.
A new life…a new heart…a new beginning.
Advent…the arrival of a baby. A baby who means so very many things to us. A baby who is the gift of grace. The gift of love. The gift of peace. The gift of life. And so much more…
He was. He is. He will be. Forevermore.
Praying the Scriptures for Advent
Praying the Scriptures for Advent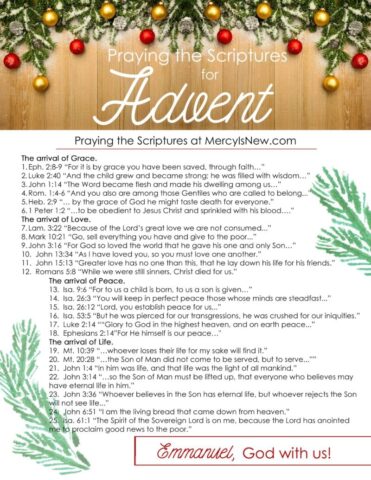 Join me in praying 1 verse every day leading up to Christmas Day to prepare our hearts for the arrival of grace, love, peace and LIFE.