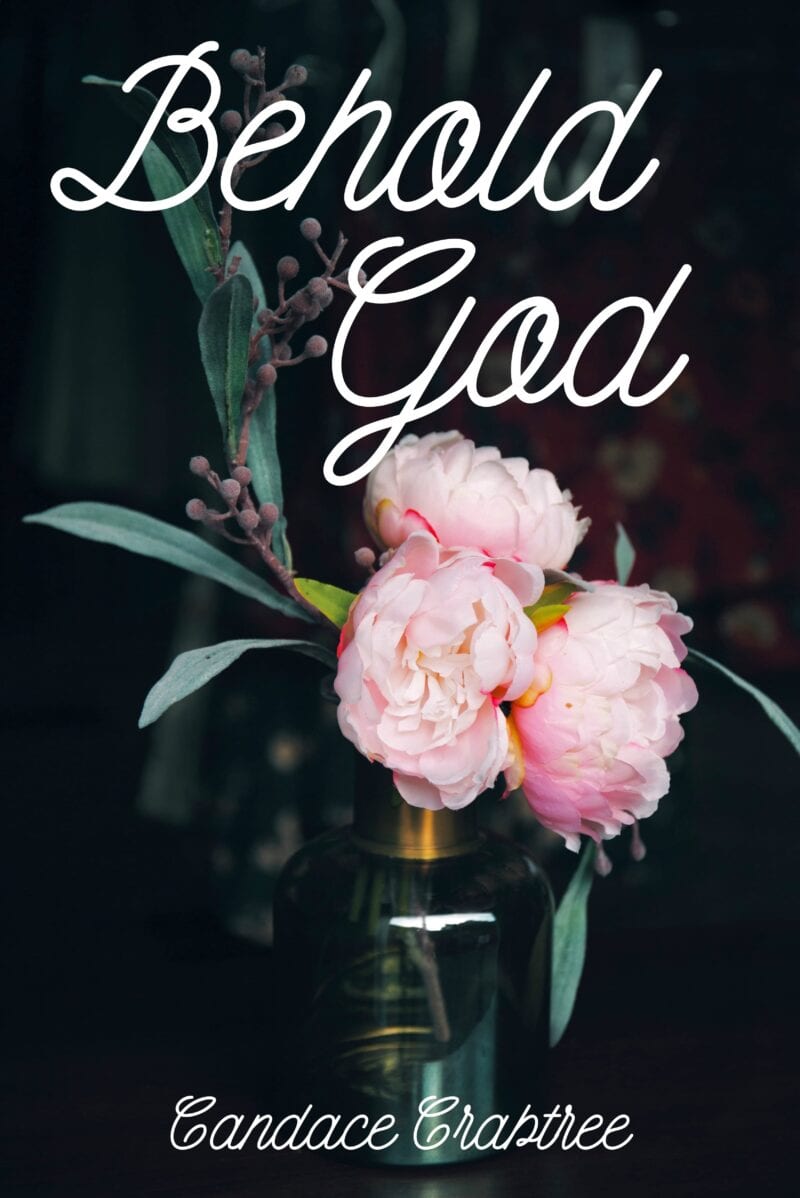 "Hear, O Israel: The Lord our God, the Lord is one. You shall love the Lord your God with all your heart and with all your soul and with all your might. And these words that I command you today shall be on your heart. You shall teach them diligently to your children, and shall talk of them when you sit in your house, and when you walk by the way, and when you lie down, and when you rise. You shall bind them as a sign on your hand, and they shall be as frontlets between your eyes. You shall write them on the doorposts of your house and on your gates." Deuteronomy 6:4-9
Behold Your God
All throughout the Bible we are told to meditate on His words, write His words on our hearts, tell them to our children, talk of them in our homes and as we walk by the way, bind them on our hands and write them on our doorposts.
Why do you think God gives us these instructions time and time again? When words and phrases are repeated in Scripture we can always be assured that they are of importance to our Father. I think He repeats these specific instructions because He knows how we need His Word in our lives. He knows that meditating and talking about and memorizing and studying His Word will lead us into a deeper relationship and knowledge of Him. He created us with a God-sized hole that only He can fill.
Praying the Scriptures
Lord, help me to be a diligent student of Your Word. Help me to do as Your Word says and teach my children of You, speak Your words in my home and in all of my relationships. Help me, as I walk by the way, to speak of You and proclaim Your truths and Your faithfulness.