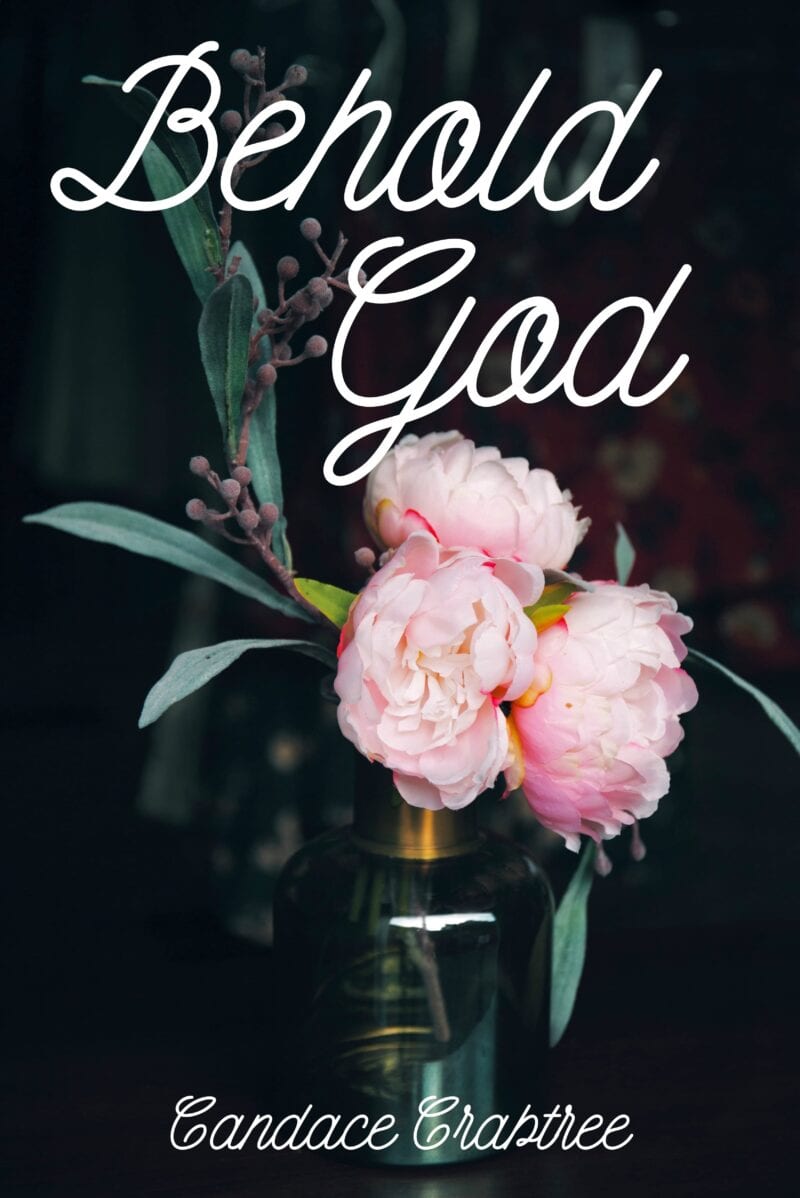 "This Book of the Law shall not depart from your mouth, but you shall meditate on it day and night, so that you may be careful to do according to all that is written in it. For then you will make your way prosperous, and then you will have good success. Have I not commanded you? Be strong and courageous. Do not be frightened, and do not be dismayed, for the Lord your God is with you wherever you go." Joshua 1:8-9
Behold Your God
In the beginning of the book of Joshua, we read about God commissioning Joshua after Moses dies. Joshua is to be the people's next leader. God is giving him very specific instructions and I think we can all learn from these words that were spoken to Joshua.
First of all, before we read verses 8 and 9, we see God telling Joshua to be strong and courageous. I don't know about you, but I want to be strong and courageous as well! Next, God goes on to instruct Joshua to not let the Book of the Law depart from his mouth, He tells Joshua to meditate on it day and night. And then, God tells Joshua again to be strong and courageous. He reminds Joshua that He is with him wherever he goes.
I think being strong and courageous in Christ is connected with meditating on His Word day and night. I think God was reminding Joshua that in order to be strong and courageous, we need to be gazing upon our Savior through His Word and His good deeds. We must keep our eyes on Jesus! This is where our strength and courage come from. He alone can give us what we need.
Praying the Scriptures
God, without You I can do nothing. But, God, You have promised strength in weakness and grace for my time of need. I want to gaze upon You and Your beauty and I know that as I do so, You are strengthening my heart.
{Find the rest of this series here.}