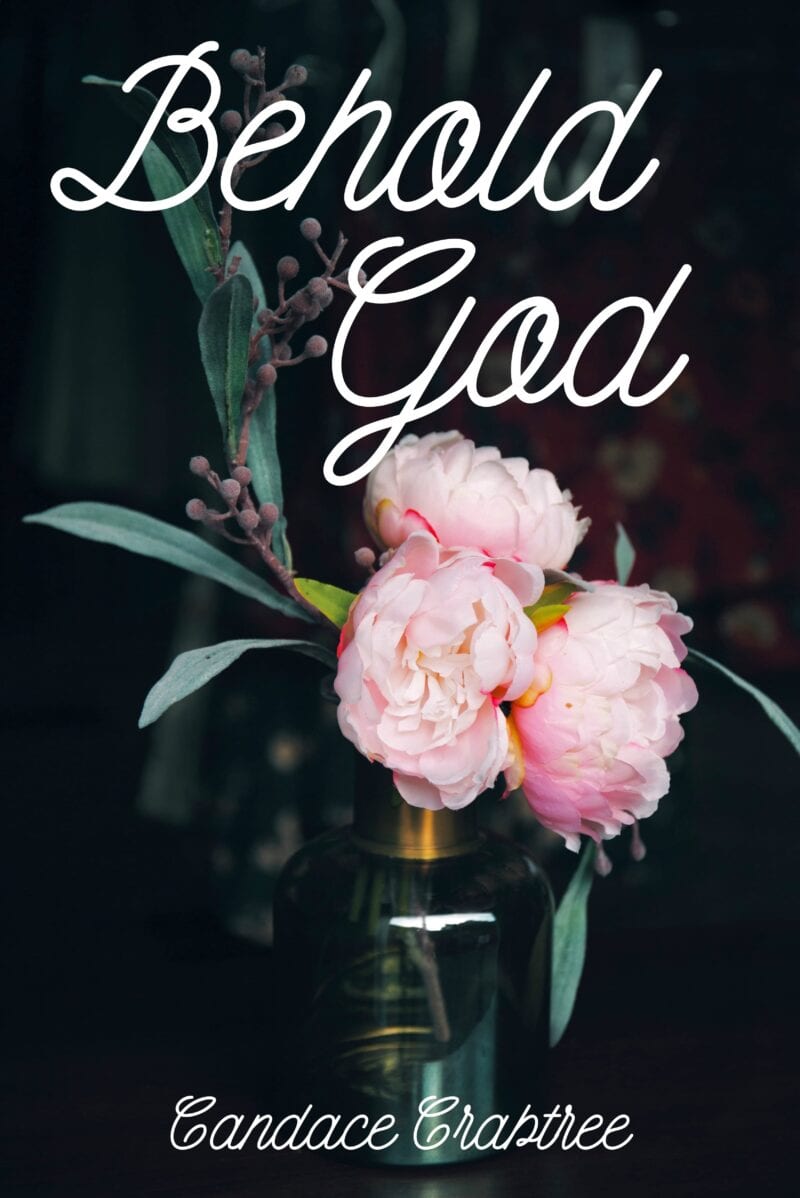 I bless the Lord who gives me counsel;
in the night also my heart instructs me.
I have set the Lord always before me;
because he is at my right hand, I shall not be shaken.
Therefore my heart is glad, and my whole being rejoices;
my flesh also dwells secure.
For you will not abandon my soul to Sheol,
or let your holy one see corruption.
You make known to me the path of life;
in your presence there is fullness of joy;
at your right hand are pleasures forevermore.
Psalm 16:7-11
Behold Your God
When we set the Lord always before us, we will not be shaken. What does it mean to set God before us? The New International Version says it like this, "I keep my eyes always on the Lord…" Psalm 16:8. The Holman Christian Standard Version states "I keep the Lord in mind always…" Psalm 16:8
So, practically speaking, how do we set the Lord before us? How do we keep our eyes and minds on the Lord? I don't think it happens over night. I think it takes training and time and perseverance. It takes faith to look away from our problems and the hope that we can somehow fix them on our own. It takes a leap of faith to leave things in God's hands. It takes trust in a Sovereign God to make the choice to trust even when things look hopeless. It takes hope to not fall into despair.
Fixing our eyes on Jesus looks like meditating on His Word day and night. Writing verses on cards and carrying them with you, taping them to your mirror and your car's dashboard, setting your phone alarm to go off every hour with a verse on it, turning the praise music up loud when the enemy is seeking to devour…these are all practical, yet simple ways to gaze upon our God.
Praying the Scriptures
Lord, help me. I'm desperate for You. Help me to train my mind to seek You and turn away from temptation as well as the thought that I need to fix things. Help me to bring my burdens to You and leave them with You. Help me to meditate on Your Word day and night.
{find the rest of the series here.}