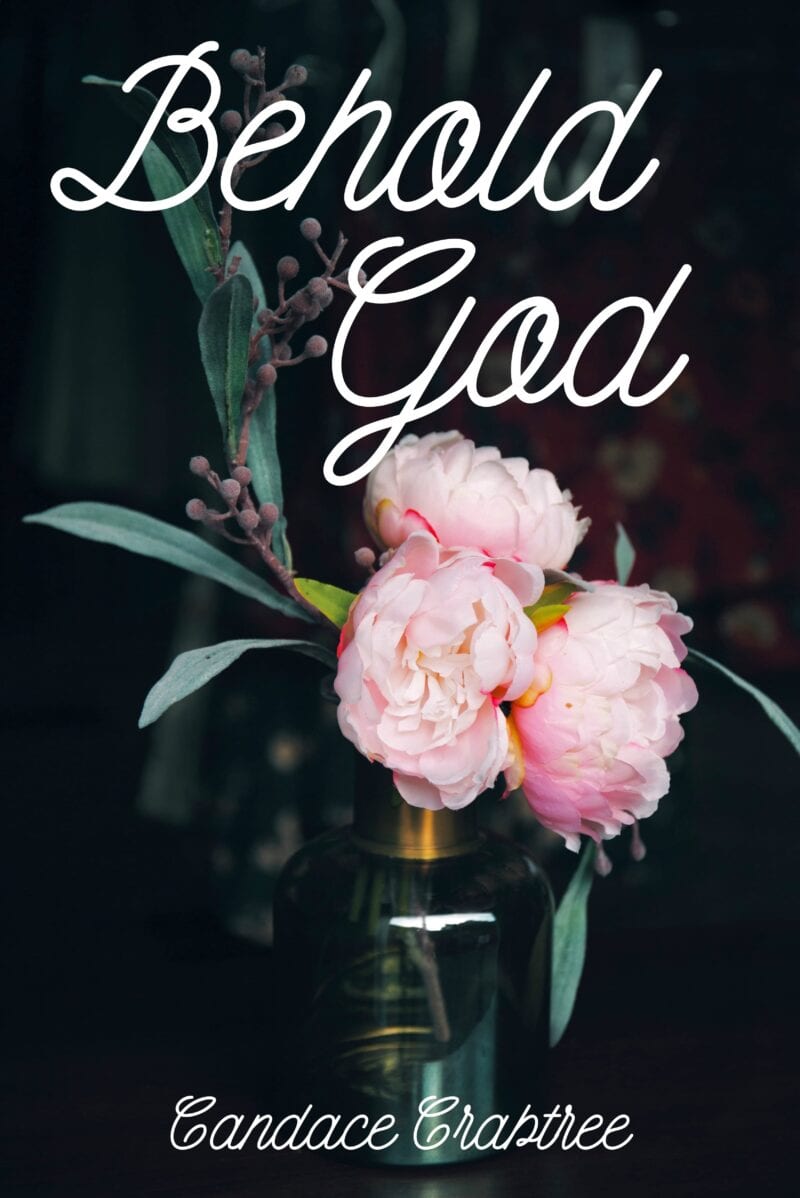 Bless the Lord, O my soul! O Lord my God, you are very great! I will sing to the Lord as long as I live; I will sing praise to my God while I have being. May my meditation be pleasing to him, for I rejoice in the Lord. Psalm 104:1, 33-34
Behold Your God
Bless the Lord today, friends. How can we bless Him? How can we praise Him? What if our circumstances make it really hard to thank God?
Can I gently and humbly suggest to you that in the midst of those trials is the very best time to bless God, thank Him and praise Him. When circumstances are trying at best, when we are grieving, when we are feeling hopeless, what we need more than anything else is to have our heads lifted. We need to fix our eyes upon Jesus. He looked ahead to the cross with joy.
In James we are told to count it all joy. Does this mean that things always turn out happy and joyful for us? No, but we can COUNT it as joy. We can see God's hand in it all. We can trust that God has a bigger picture that we don't see. We can look back on His faithfulness and know that He will be faithful once again.
Blessing the Lord in the midst of darkness takes faith. And I want more faith, don't you?
Praying the Scriptures
Father God, I want to praise You. Sometimes it's hard. Will you lift my head and help me to see You even when things feel very out of my control? Will you be my Mighty Shepherd who leads me beside quiet waters and restores my soul? God, I acknowledge that I need to praise You and take my eyes off of myself. Remind me of Your goodness. Remind me of the joy of my salvation. Remind me of the many faithful deeds you've performed in my own life. I will praise You even in the storm.