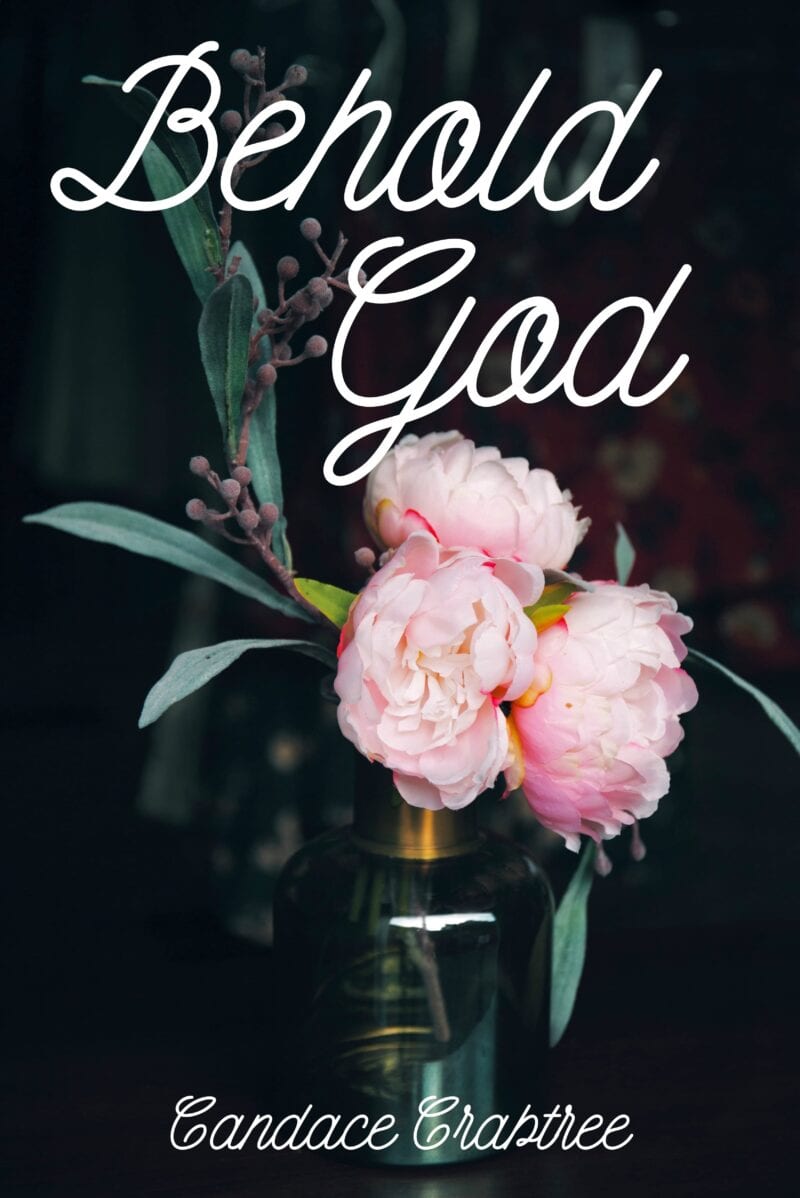 You keep him in perfect peace whose mind is stayed on you, because he trusts in you. Isaiah 26:3
Behold Your God
The beautiful thing about learning to behold our God is that it not only brings Him glory, but He fills us with His peace at the same time. We are blessed when we fix our eyes on Jesus and give Him glory for all He has done. We are blessed when we take our eyes off of this world and place them on our Father. We are blessed when we can praise Him in the storms of life.
When we learn to behold our God, He keeps us in perfect peace. And the more we behold Him, the more we trust Him. The more we trust Him, the more peace we have. The more peace and trust we have, the more content we are right where God has us. The more content we are, the more freedom we have to be who we are in Christ and joyful in all things.
It all starts with beholding. What are you beholding today? Where are your eyes fixed? What are your thoughts fixed upon? What do you run to when you need comfort? What satisfies your soul? What are you allowing to occupy your mind more than Christ?
Praying the Scriptures
Lord, You are the peace-giver. You are peace. Help me every moment to keep my mind stayed on You, fixed on You, gazing upon You. And when I learn to gaze upon You, You grant me peace. Perfect peace.