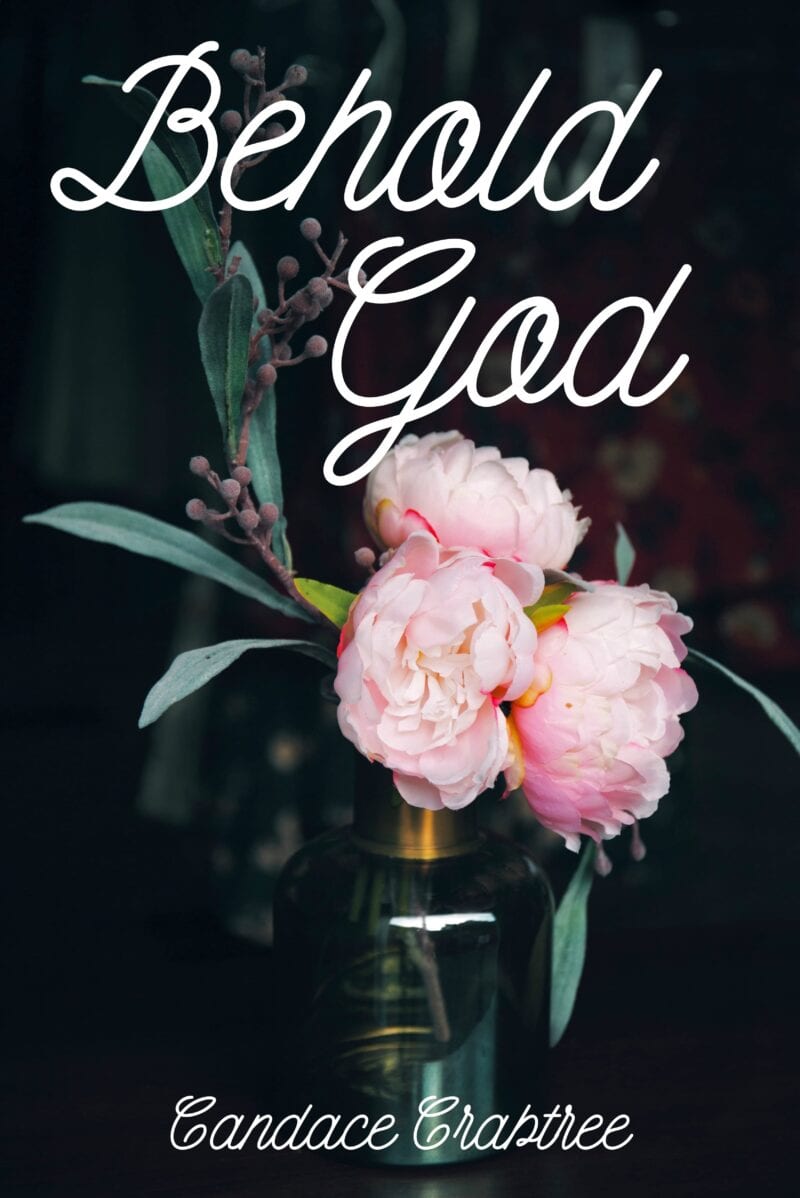 Finally, brothers, whatever is true, whatever is honorable, whatever is just, whatever is pure, whatever is lovely, whatever is commendable, if there is any excellence, if there is anything worthy of praise, think about these things. Philippians 4:8
Behold Your God
We become what we behold. This passage brings us full circle. What are you beholding? Are you meditating upon the things of this world and all of your problems? Or are you meditating upon whatever is true, noble, lovely, right and pure?
The choice is up to you. What will you choose to behold in this life? Today? Right this moment? If you cannot physically make yourself change the direction of your thoughts, pull out your Bible and start reading the Psalms. Aloud. Turn them into prayers. Speak His Word. Pray His Word. Read the Word.
The enemy knows the way to steal our joy and steal our ministry is through our minds. We are tempted at every turn to become discouraged, defeated and belittled. But knowing this tactic of the enemy we must stand firm and CHOOSE to BELIEVE the Word of God. To believe what God says, we must be reading it. You may believe in God, but do you BELIEVE GOD?
Praying the Scriptures
Lord God, help me to take my eyes off of my problems and meditate upon whatever things are true, noble, lovely and right. Help me to fix my eyes on Jesus. Help my unbelief.