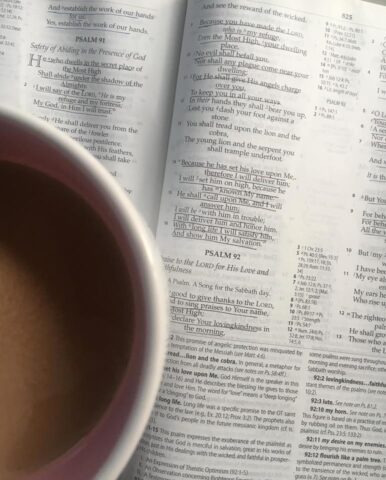 "It is good…to DECLARE Your lovingkindness in the morning, and Your faithfulness every night…" Psalm 92:2.
What if woke with declarations of the goodness of God and went to bed recounting His faithful deeds?
"Life and death are in the power of the tongue."
Are you speaking life or death over yourself and your loved ones? God's Word is FULL of admonition about our words. Today, let's speak life. Let's speak truth. Let's build up and not tear down. Let's declare ALOUD the lovingkindness and faithfulness of God. Read God's Word out loud. Speak it. Tell someone how God has been faithful. Praise Him. Out loud. The enemy flees in His presence. Speak truth. Declare it.
Stand on His promises and speak them.