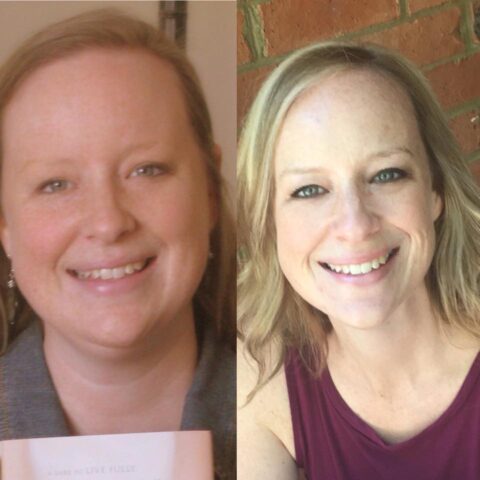 "Your wounds become the gift that you share with the world." – Edie Wadsworth
I've worn so many hats over the years. Wife. Mama. Homeschool mom. Music major. Kindergarten teacher. Music teacher. Piano teacher. Friend. Blogger. Daughter of the King.
But one word I would never have used to describe myself before would be dreamer. I always wanted to be a mom and a teacher growing up. Those "dreams" were fulfilled in so many ways, you might say. But in all my wildest dreams I never imagined the valleys, the heartache, the years of not being myself, the panic that sets in for no apparent reason, the struggle, the hopelessness. I certainly never imagined sharing any of that and God allowing those wounds to be gifts for the world.
But when I started blogging about my struggles I found a passion for stirring HOPE with my words. And over the last 2 years God has taken me on another journey full of ups and downs. Getting healthy. Coming off anti-depressants. Eating better. Exercising. Using oils & supplements all day everyday. Losing 53 pounds. Crying so many tears that were stopped up all those years on meds. Being scared to death of my own emotions. Learning what it means to be healthy physically, emotionally, mentally and spiritually. Seeking help. Finding mentors. Seeing God work in ways I never expected.
These days I do have dreams. And you know what?! I am watching my dreams come true before my very eyes. I dream of being emotionally strong & healthy. I dream of others finding hope when they read my words. I dream of paying off debt with my paycheck. I dream of paying for more mission trips and more vacations and being so generous with what we've been given. I dream of clinging to a confidence in Christ so strong that I can look back and not even remember the insecurities that used to plague me. I dream of freedom. Emotional freedom. Physical freedom to live a full life. Financial freedom. Abundant life. I am dreaming big these days.
What wounds do you have that you're scared to speak aloud? I dare you to let your wounds become the gift you share with the world. I dare you to dream.
Come dream with me…