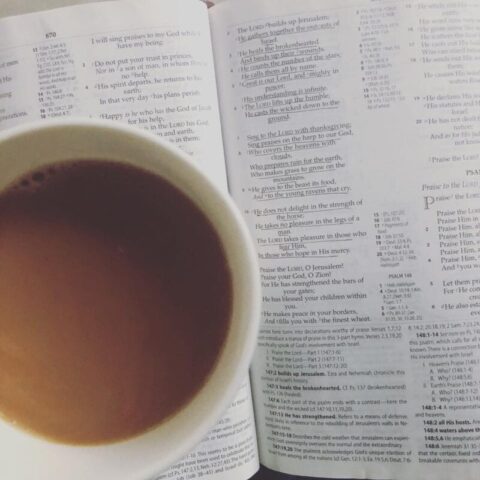 Psalm 147:3 tells us that God heals the broken-hearted and binds up their wounds. When we, as God's children, have broken hearts, how can this verse apply or even be true? And what does it mean that He binds up our wounds?
I wonder if it's in the binding that He heals. To bind something up is to hold securely…to not let go…to put back together. In the midst of our brokenness He is holding us near. He is holding us securely. He is piecing us back together.
Healing is a journey and there is no timeline. In our humanness we want to say, "I'm not healed so this verse must not be true for me." But oh what we miss when we take this mindset!
If healing is a journey and a process, learning to be thankful every day must be a priority. We can't look ahead with worry or look back with regret. We have to trust and thank God for where He has brought us TODAY. He has been faithful in the past and He's going to do it again. He is doing it again!
I think that binding up wounds is a messy process. The blood, the stains, the scrapes, the injury. Healing doesn't come easy and doesn't always happen quickly. But we can trust Him for it. He is doing it. I believe He will be in the process of healing us until we meet Him face to face. And then?!? THEN we will be PERFECTLY healed in every way.
Stay close to Jesus. He is doing a healing work of binding you close to Himself whether it looks like the healing you wanted or not. And sometimes, the brokenness itself is the healing.
The Lies We Believe & Our Broken Hearts
Click here to watch this video if you're reading this post in an email. 
This video is a great intro to our 30 Days of SPEAKING LIFE. Go print your verses here!