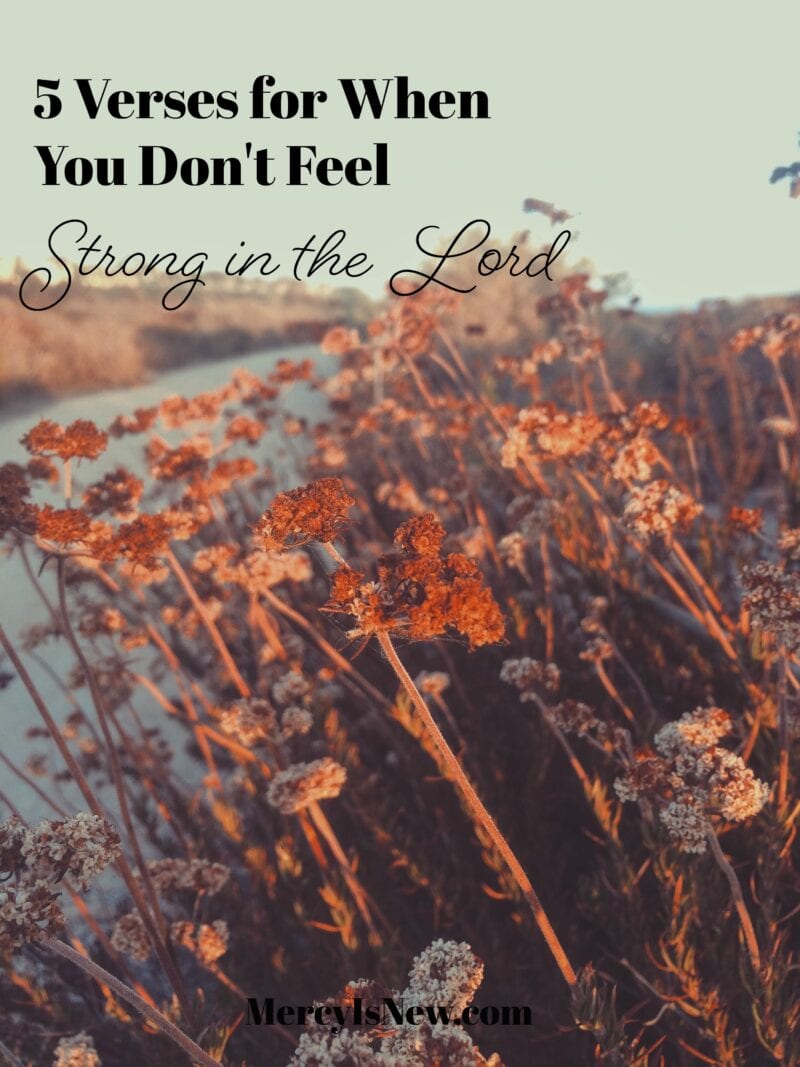 "Be strong in the Lord and in the power of His might…" Ephesians 6:10
"Have I not commanded you? Be strong and of good courage; do not be afraid, nor be dismayed, for the Lord your God is with you wherever you go." Joshua 1:9
Do you read verses about being strong in the Lord and feel like you're doing something wrong? You don't feel strong. You feel anything but strong.
But that is the beauty of who Christ is in us.
When we are weak, He is strong.
In our weakness, He is strong.
HE is our strength. HE is our sufficiency.
I think we need to change how we think about weakness & strength.
What if we learned that our weakness shows us our utter dependence on the Lord. What if we allowed the trials of this life draw us near to the heart of the Lord.
What if we learned to be thankful in the middle of it all?
5 Verses to Encourage You
Psalm 46:1 "God is our refuge and strength, a very present help in time of trouble."
Proverbs 18:10 "The name of the Lord is a strong tower, the righteous run to it and are safe."
Nehemiah 8:10 "The joy of the Lord is my strength."
2 Corinthians 12:9 "And He said to me, "My grace is sufficient for you, for My strength is made perfect in weakness." Therefore most gladly I will rather boast in my infirmities, that the power of Christ may rest upon me."
Ephesians 6:10 "Be strong in the Lord and in the power of His might."
If you're reading this in an email, click here to watch the video!!!