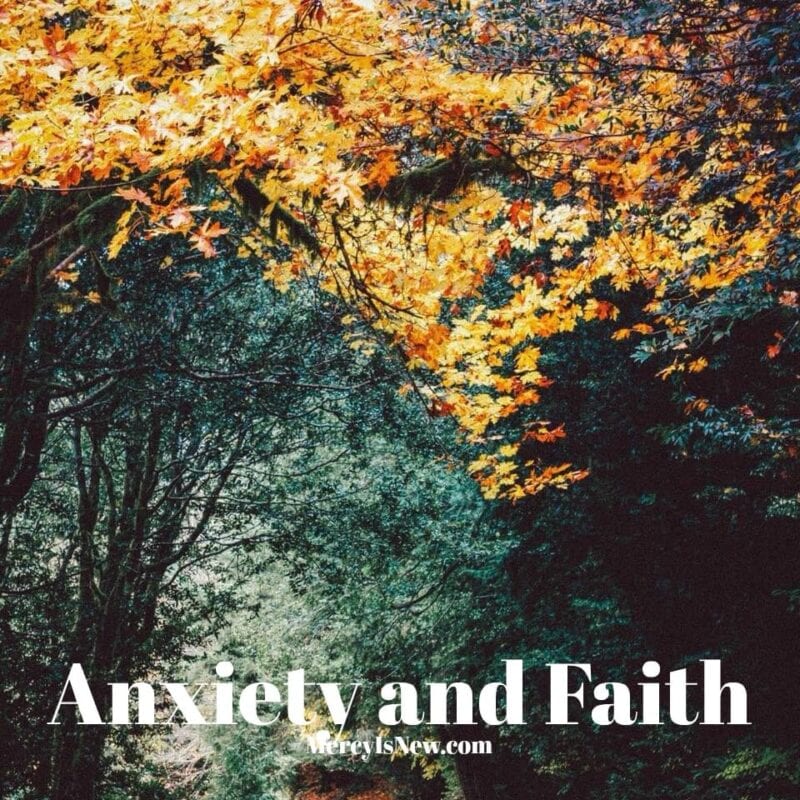 "The beginning of anxiety is the end of faith, and the beginning of true faith is the end of anxiety." – George Mueller
I used to hear this quote and feel defeated. Then I realized that in my most anxious moments I truly wasn't trusting God as sovereign and Lord over my life.
Am I worried about my kids? Or do I trust Him to love them more than I can?
Am I worried that someone won't like me? Or do I trust God to bring in and out of my life just what I need?
Am I sick about a circumstance happening around me or even inside me? Or do I believe God can bring beauty from ashes?
I don't think there is always a cure all for what ails us…except that it point us to Jesus. He doesn't fix it all. Sometimes the valley is prepared just for us. But He is the answer. He is the peace we desperately need. He is the author and perfecter of our faith. He is where we must fix our eyes and our thoughts.
And while I may not like it or always understand, I trust Him.