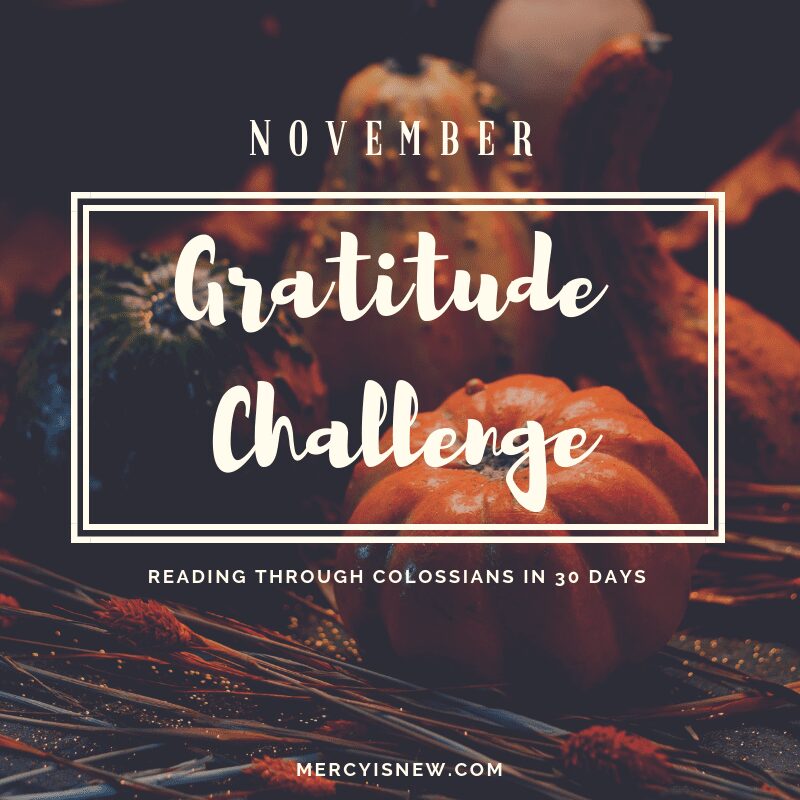 "Gratitude is the healthiest of all human emotions. The more you express gratitude for what you have, the more likely you will have even more to express gratitude for." —Zig Ziglar
Click here to print your Colossians reading plan for November!
You can join me on my facebook page or on instastories as we read through Colossians together! Be sure to use the hashtags #prayingthescriptures and #gratitudechallenge if you want to follow along!
Remember, the MAIN GOAL is for us to be IN THE WORD. You can read it, write it, pray it, meditate on it. THAT is the goal!! 
If you want an extra GRATITUDE challenge to do each day, print this! There is ONE VERSE about gratitude AND a little task for you!
30 day gratitude challenge PDF