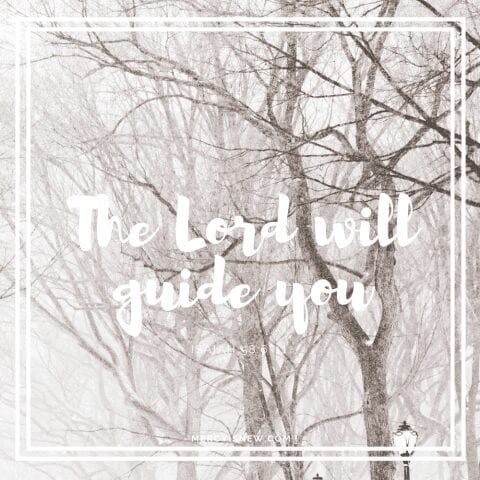 Scripture: Isaiah 58:6-11
"Is not this the kind of fasting I have chosen:
to loose the chains of injustice
    and untie the cords of the yoke,
to set the oppressed free
    and break every yoke?
Is it not to share your food with the hungry
    and to provide the poor wanderer with shelter—
when you see the naked, to clothe them,
    and not to turn away from your own flesh and blood?
Then your light will break forth like the dawn,
    and your healing will quickly appear;
then your righteousness[a] will go before you,
    and the glory of the Lord will be your rear guard.
Then you will call, and the Lord will answer;
    you will cry for help, and he will say: Here am I.
"If you do away with the yoke of oppression,
    with the pointing finger and malicious talk,
 and if you spend yourselves in behalf of the hungry
    and satisfy the needs of the oppressed,
then your light will rise in the darkness,
    and your night will become like the noonday.
The Lord will guide you always;
    he will satisfy your needs in a sun-scorched land
    and will strengthen your frame.
You will be like a well-watered garden,
    like a spring whose waters never fail.
Considering Light:
Take special note of the first few verses of this passage followed by the proclamation in verse 8. When you do this, THEN your light shall break forth, your healing will spring forth, your righteousness will go before you, the glory of the Lord will be our rear guard.
I think this passage shows us WHY Jesus came — to loose the bonds of wickedness, to undo the heavy burdens, to let the oppressed go free, to share bread with the hungry, to bring the poor to our house, to clothe the naked.
When we are following Jesus these will become a part of our lives too. THEN will the light of Jesus shine THROUGH US for the world to see! When we live like Him, when we follow Him to feed the hungry, to clothe the naked, to break the bonds of oppression, THEN others can see the light of Jesus in us!!
Prayer:
Lord Jesus, we long to shine Your light for the world to see. But, for that to happen we need to LOOK LIKE YOU. This passage shows us how that is done. Help us, Father. In our own strength we have nothing to give our neighbor, but in Your strength our weakness is made strong.
To grab your free ebook of these devotions, click here to subscribe.
Find all the posts from this series here (or click on the image below)