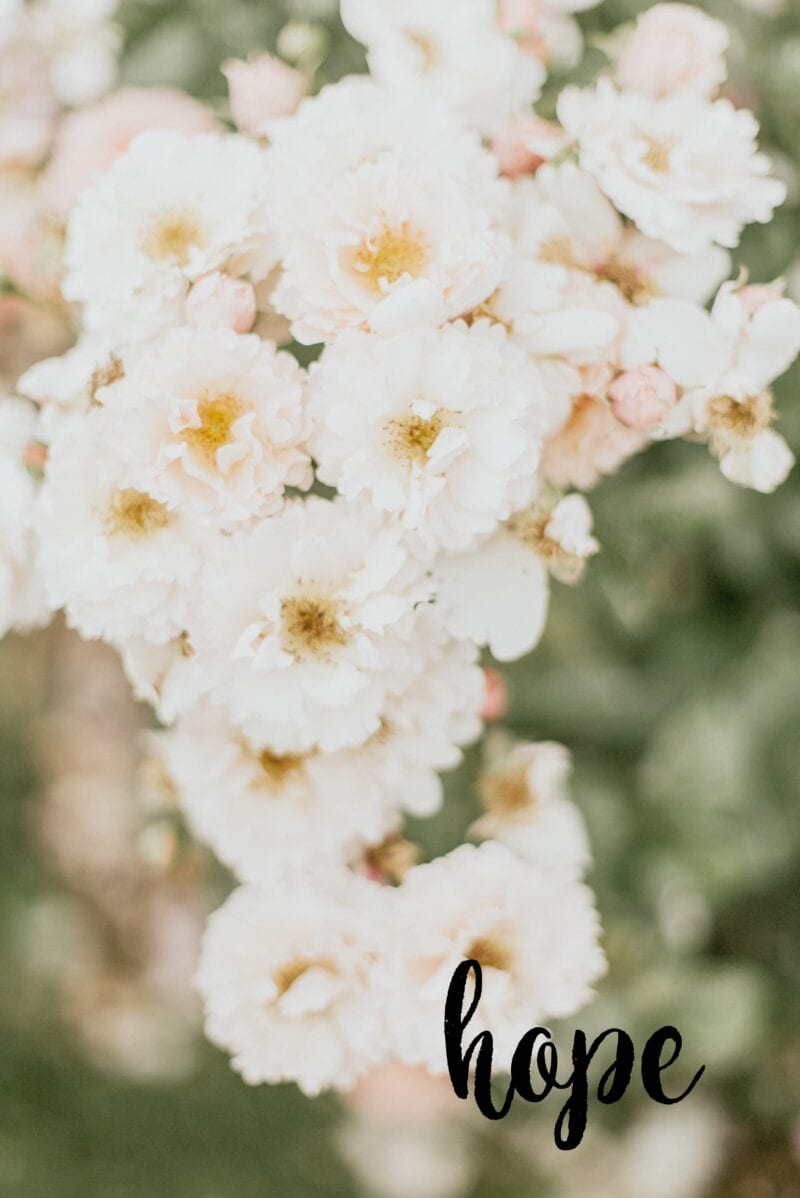 "but those who hope in the Lord, will renew their strength." Isaiah 40:31
Hope. Such a powerful word in those four little letters. We think we can live without it. Oh, but friend, we can't. Without the hope that tomorrow will be different, we sink further and further into despair. 
The thing about hope is it matters where we place our hope. God's Word says that when we place our hope in HIM, our strength will be renewed. We can always know we are placing our hope in the wrong thing/place when our strength is gone and we are depleted and worn and weary from trying in our own strength.
The Word of God is full of snippets of hope…glimpses of glory…bits of truth and wisdom by which our soul comes alive. We were born for hope. 
Over the next few days I'm going to be sharing different verses about hope. My heart is to share these verses of hope with you, not to be the one with all the answers, but to point you to The Answer for all hope. 
Hope is a person. 
His name is Jesus. 
{if you're reading this in an email, click here to listen to song.}
There is a song, I know it well
A melody that's never failed
On mountains high, in valleys low
My soul will rest, my confidence, in You alone
Hope has a name, His name is Jesus
My Savior's cross has set this sinner free
Hope has a name, His name is Jesus
Oh, Christ be praised, I have victory
There is a light, salvation's flame
Christ undefeated, trampled the grave
See now the cross, be lifted high
The light has come, the light has won, behold the Christ
Hope has a name, His name is Jesus
My Savior's cross has set this sinner free
Hope has a name, His name is Jesus
Oh, Christ be praised, I have victory
Hope has a name, His name is Jesus
My Savior's cross has set this sinner free
Hope has a name, His name is Jesus
Oh, Christ be praised, I have victory
There'll be a day my hope complete
Now home in glory, Your face I'll see
My pain no more, my fear will cease
I bow my life, I fix my eyes, on Christ my King
I bow my life, I fix my eyes, on Christ my King