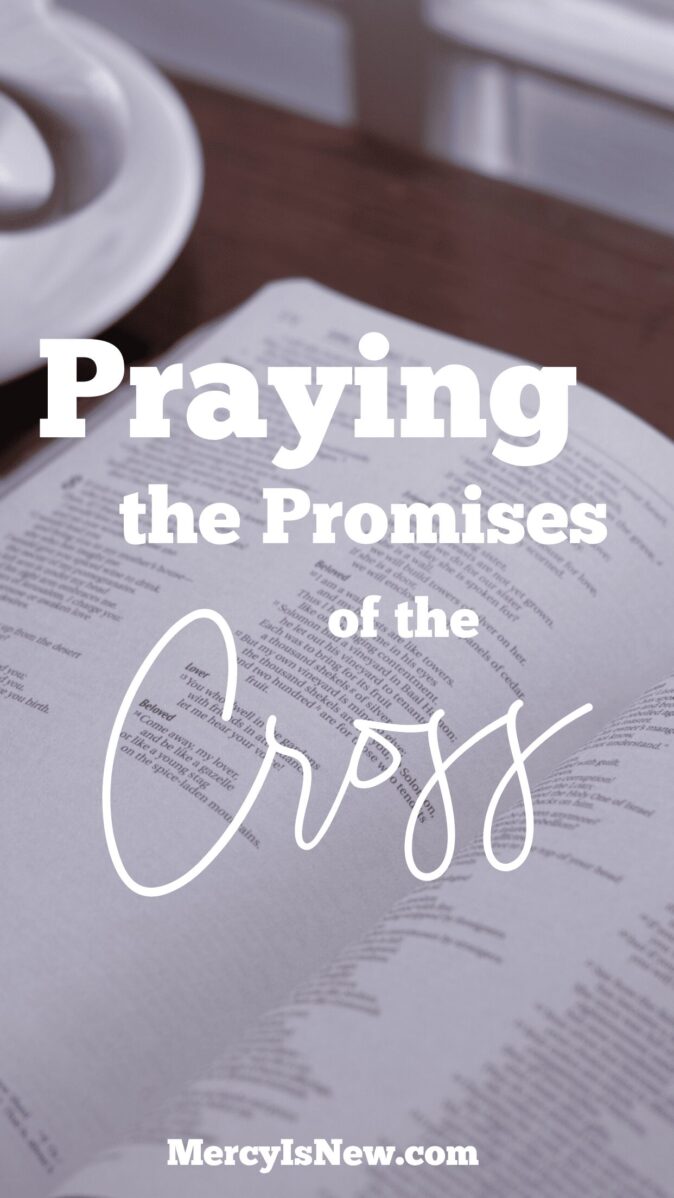 Standing on the promises of Christ my King
Through eternal ages let his praises ring
Glory in the highest, I will shout and sing
Standing on the promises of God
Standing, standing
Standing on the promises of God my Savior
Standing, standing
I'm standing on the promises of God
Standing on the promises, I cannot fall
Listening every moment to the Spirit's call
Resting in my Savior as my all in all
Standing on the promises of God
Standing, standing
Standing on the promises of Christ my Savior
Standing, standing
I'm standing on the promises of God
hymn lyrics by Russell Carter
One of the best ways I know to STAND on the promises of God is to KNOW the promises and to PRAY the promises!!!
Arabah Joy has put together this 40 Day challenge and I'm so excited about it. Join me and 30+ other writers for a short, daily devotional beginning March 6th And sign up for the challenge here. 
Each day there will be a short devotional, a Scripture promise to pray, and a one-word focus for the day! Praying the Promises will be a 40 day series taking you through the Lenten season and right up until Easter.
You can sign up to receive a Quick Guide to the 40 promises here!