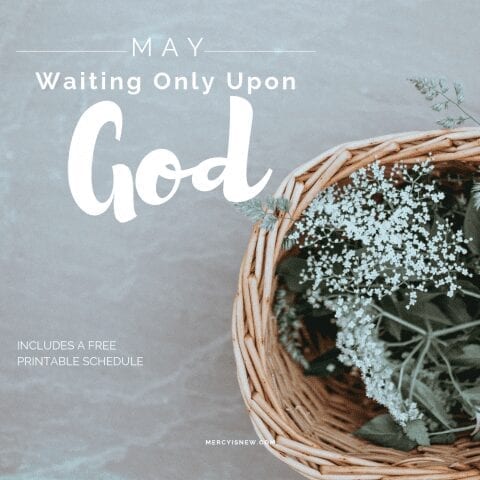 But those who wait on the Lord
Shall renew their strength;
They shall mount up with wings like eagles,
They shall run and not be weary,
They shall walk and not faint.
Isaiah 40:31
Spend 31 days in May waiting only upon the Lord. Each day you will receive one short email with a verse, a few thoughts and a Scripture prayer. Subscribe to my email list to receive these if you aren't already a subscriber.
You can also follow along with the daily verse on Instastories by following me on Instagram. The daily verse (on my stories) will be at the top of your Instagram feed, the small circles with profile pictures, those are the stories.
Print this schedule and join me! Pray the verse, write the verse, meditate on the verse.
Printable Schedule
You can print this PDF to have the verses for each day!