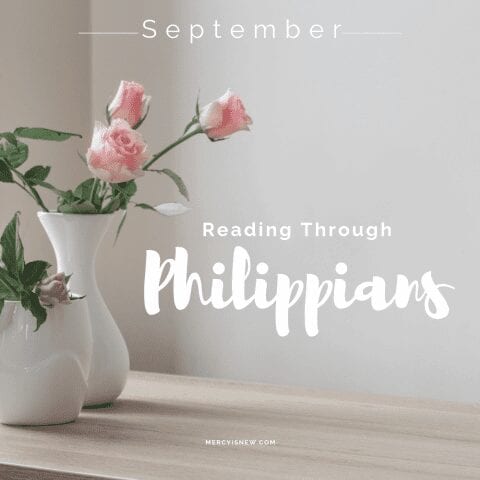 I am so excited to share the book of Philippians with you starting on September 1st!! This will be a continuation of my SUMMER MINDSET SERIES…I did a poll and y'all wanted to KEEP GOING! We've read several books together, had some great discussions…and I thought it would be great to go through the book with the ORIGINAL verse that all this started from: Philippians 4:8.
(We are also still reading and discussing A Mind of Your Own if you want to join in that discussion too!) 
So, join me on Instagram (on my stories, the little circles at the top of your feed!) and we will read and discuss Philippians together through the month of September!
Print your Reading Plan
(click image to download the PDF and print)
September Reading Through Philippians