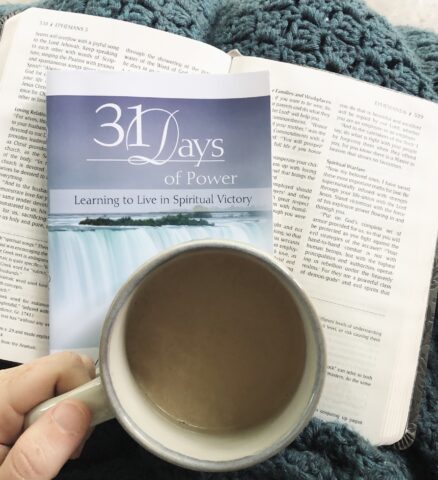 As believers we are engaged in a very real battle against a treacherous enemy. But the might power of God is OURS through Jesus' victory on the cross!
But sometimes we forget that power that is ours or we don't know how to walk in that power of the Holy Spirit living within us. The best way to fight our battles is with TRUTH.
Join me for 30 Days of Power: Learning to Live in Spiritual Victory. You can grab the book (or kindle version) by Ruth Myers but it isn't necessary! I do think you will like the book. What I love about Ruth's books is that each day's reading is a PRAYER based on SCRIPTURE. You may remember that we did 31 Days of Praise back in the fall. This is the same author!
This series will take place on my Instagram Stories, just like I've been doing for a long while now. Also each day's verse will be posted on my Facebook page.
You can print or save the schedule of verses below! If you tap on the picture or this link, a PDF should open up that is better for printing purposes.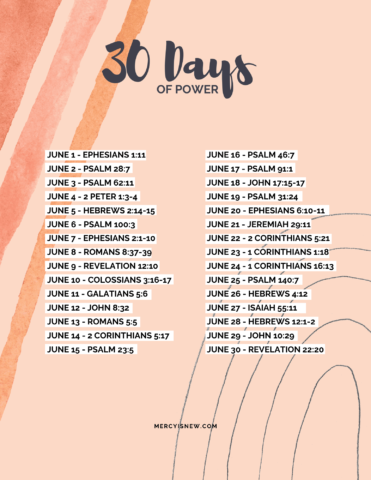 I hope you'll join me!