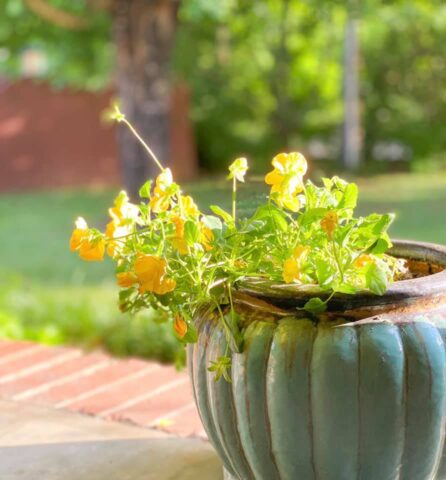 There was Jesus. This song continues to catch me off guard. The tears start as soon as it comes on. If you haven't listened yet, go listen now!!
I think sometimes as believers we (or I) look back on the painful parts of our lives, or even yesterday, and wonder…maybe we don't ask why, but we wish it was different. We regret. We don't like where the pain led us. We feel broken and lonely in the hurt of it all.
I don't have to think for long to know,without a doubt, that no matter what mistakes I made or the pain I felt, there was Jesus. He was there all along. In the waiting, in the searching, in the hurting and the healing. There was Jesus.
There He was. There He is. Right beside us even in the darkest, most loneliest moments. And that reminder, that thought, that truth, is enough to keep me going.
If you haven't listened to There Was Jesus, turn it up today and let the truth wash over you. Maybe cry it out. What?!? Just me? 😂 Be reminded that HE IS NEAR. And He always was.
Every time I tried 
to make it on my own
Every time I tried 
to stand and start to fall
And all those lonely roads 
that I have travelled on
There was Jesus
When the life I built 
came crashing to the ground
When the friends I had were nowhere to be found
I couldn't see it then 
but I can see it now
There was Jesus
In the waiting, 
in the searching
In the healing 
and the hurting
Like a blessing 
buried in the broken pieces
Every minute, every moment
Where I've been 
and where I'm going
Even when I didn't know it 
or couldn't see it
There was Jesus
On the mountain, 
in the valleys,
there was Jesus
In the shadows 
of the alleys
there was Jesus
In the fire,
in the flood
There was Jesus
Always is and always was
No I never walk alone
Never walk alone
You are always there