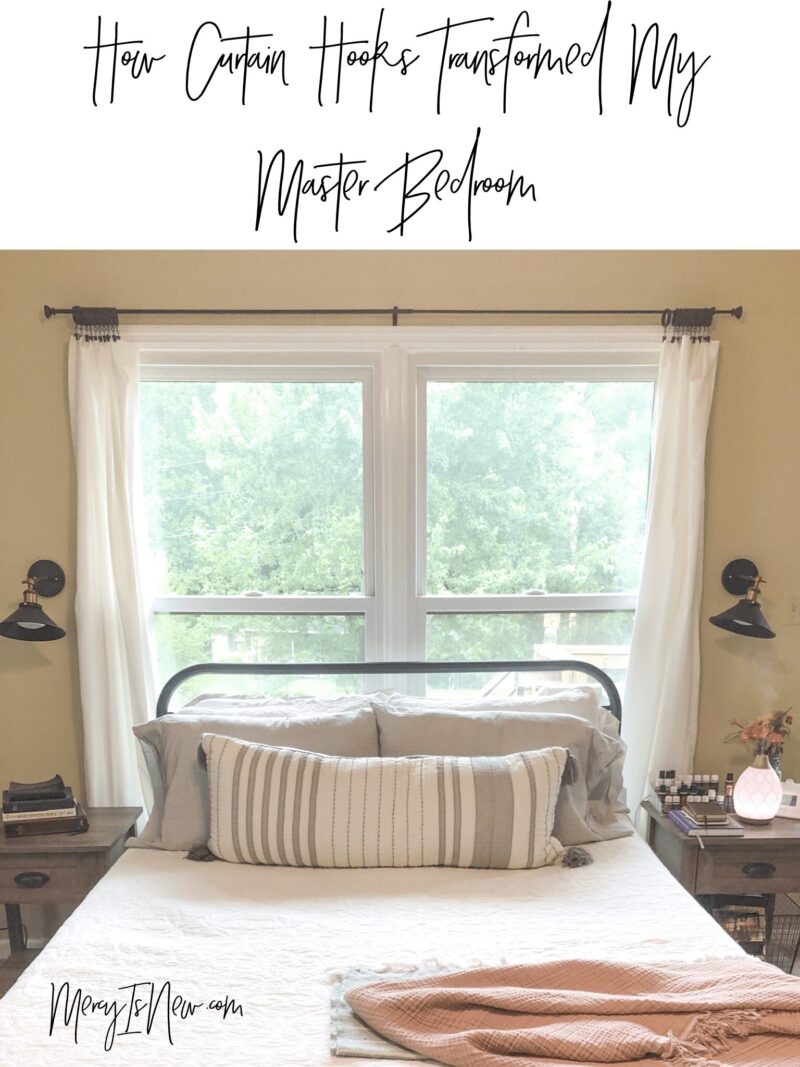 I'm not a home decor blogger by any stretch but I've been sharing pictures of our simple Master Bedroom make over on instastories and have gotten so many questions that I thought I would do a full post on all the changes we have made! (Scroll all the way down for the links and sources for new items.)
We have been in this house right at five years and I have never liked our master bedroom. And that makes me sad. Especially considering how a few SIMPLE changes have totally transformed this room for me. I wish I had made some of these changes a long time ago!
We did make some purchases for this room makeover (I will link all the items below) but the BIGGEST transformation came just by adding round curtain hooks to our windows so that I could just EASILY PULL OPEN the curtains!
This bedroom has SO much natural light and I NEVER opened the curtains because it wasn't easy.
So, yes, round curtain hooks transformed my master bedroom. LOL!
BEFORE: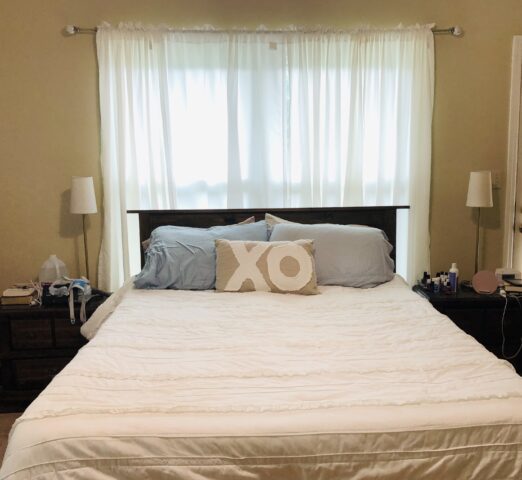 After: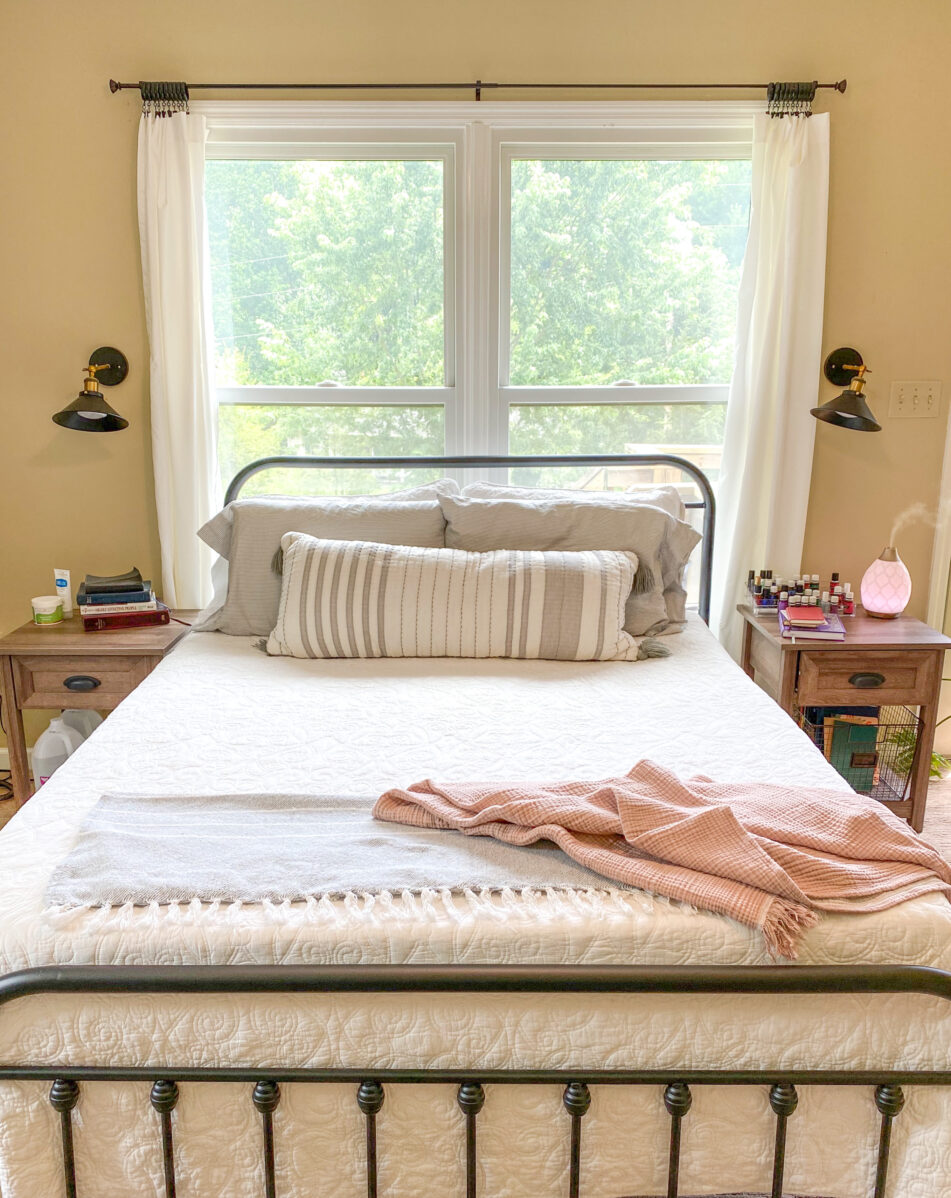 LOOK AT WHAT A DIFFERENCE IT MAKES just to OPEN UP the curtains!! I am AMAZED. And it was a few boxes of simple round curtain hooks. I picked mine up at Lowe's but you can also grab them from Amazon!
Nightstand Before: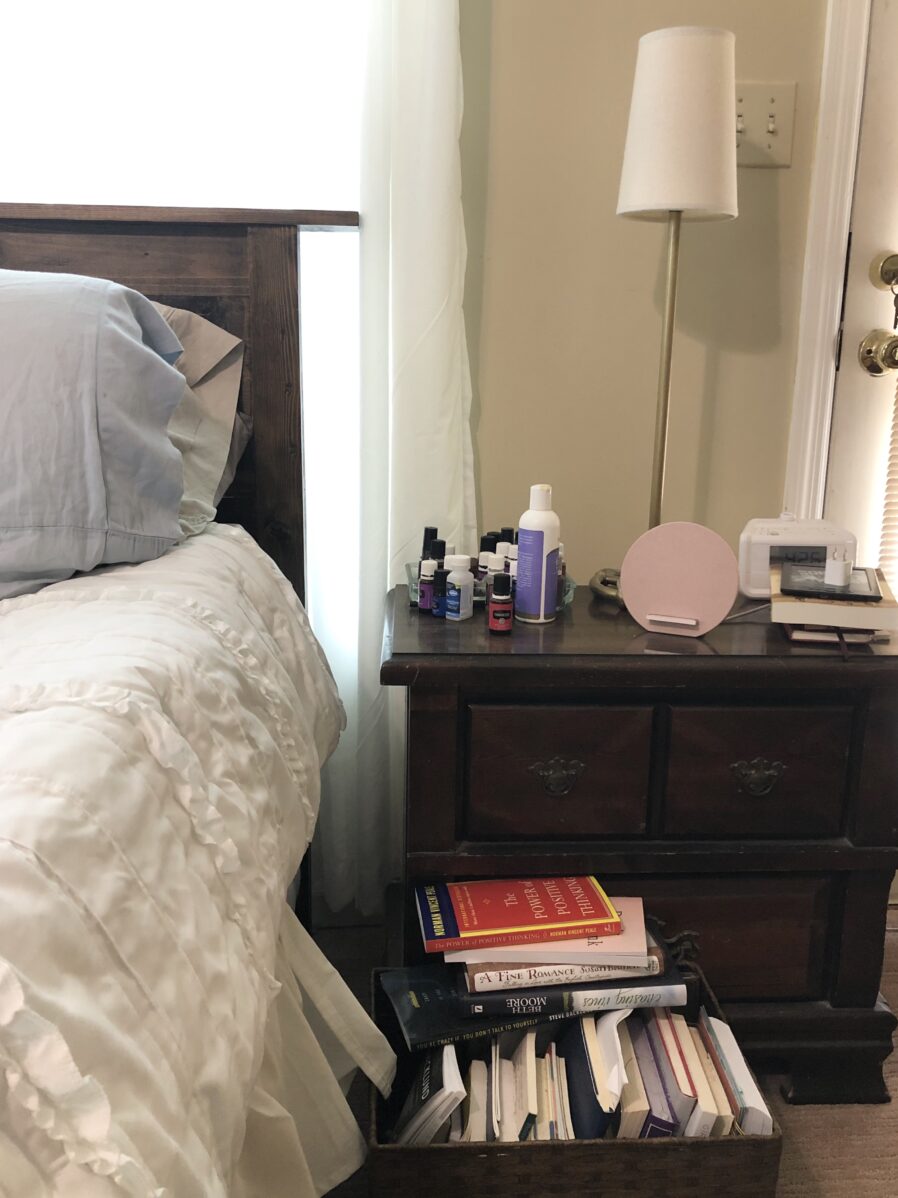 Nightstand After: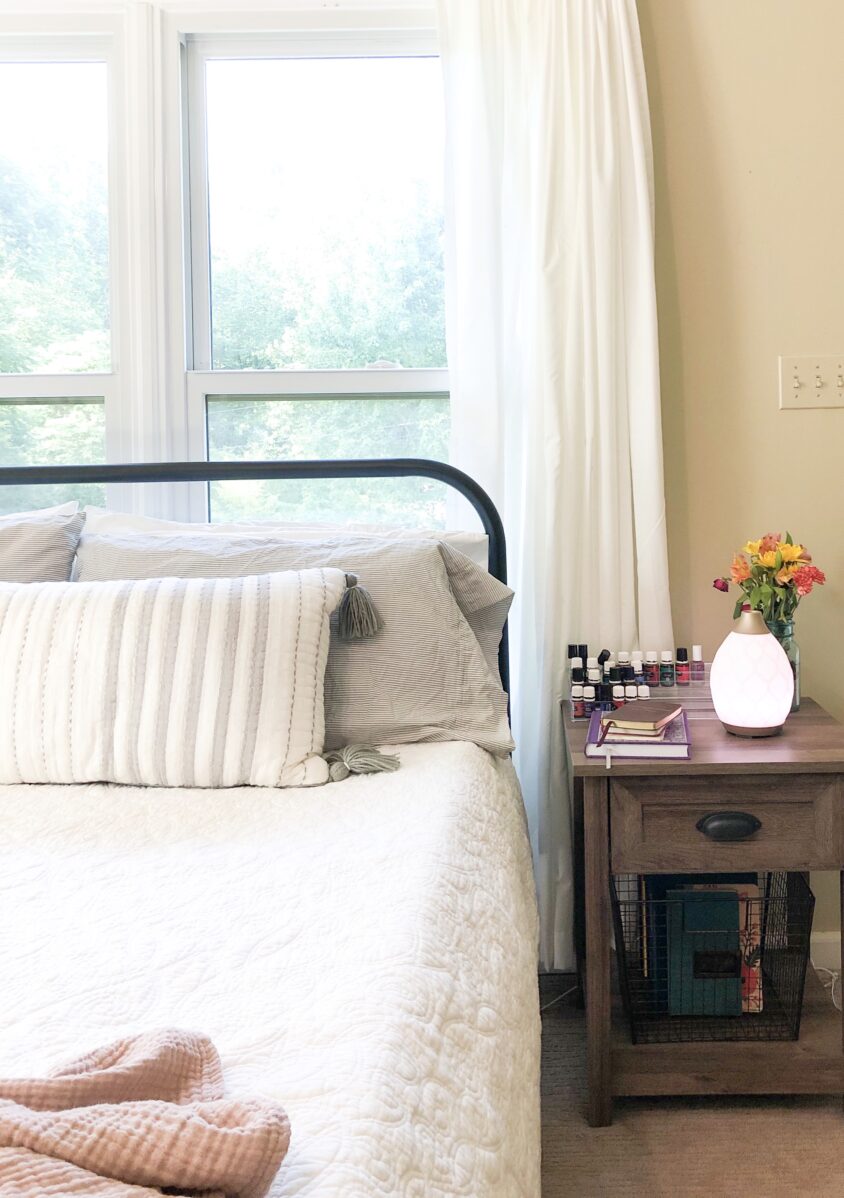 Links & Sources for New Master Bedroom Items
Curtain Hooks: Amazon or Lowe's
Curtains (old, plain white, can't remember where they are from)
Nightstands: Wayfair
White quilt bedding set: Amazon
Long throw pillow: Target
Striped pillow cases: Target
Rose/Pink throw on end of bed: Target
Gray/white throw on end of bed: Amazon
Magic Light Trick lights: Amazon
Light Trick Idea: Nesting with Grace
Nail Polish rack to hold my oils by my bed
Everyone is Enjoying the Bedroom Updates