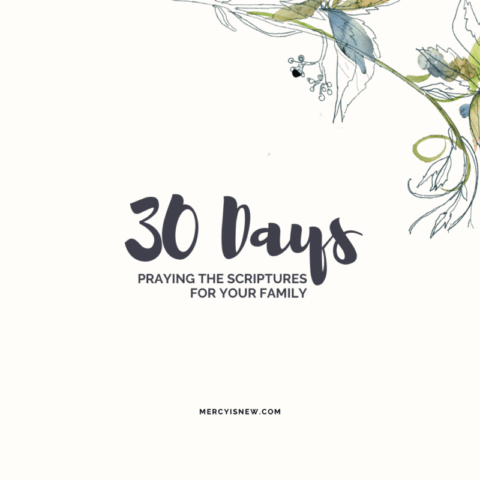 Friends! I am so excited! We are going VINTAGE His Mercy Is New for September 2020 on Instagram together!
Who remembers the VERY FIRST month of praying the Scriptures that I did here waaaaaay back in 2014?? Can you BELIEVE it has been that long?? I am still in awe of how God has used this simple method for praying to revolutionize my prayer life AND to bring me a community (you!) to walk alongside!
Take a little peek at the original series. Wow. That was a lifetime ago!
For the month of September on my Instagram Stories we will be reading & praying one verse per day for our families! I would love for you to join me there! I always save ALL of these daily readings/verses in my highlights on Instagram, which are the small pink colored circles on my profile page with various titles.
If you'd like to print this schedule of verses it's a great list to just keep in your Bible even if you don't join us on Instagram! Click on the graphic/list of verses below!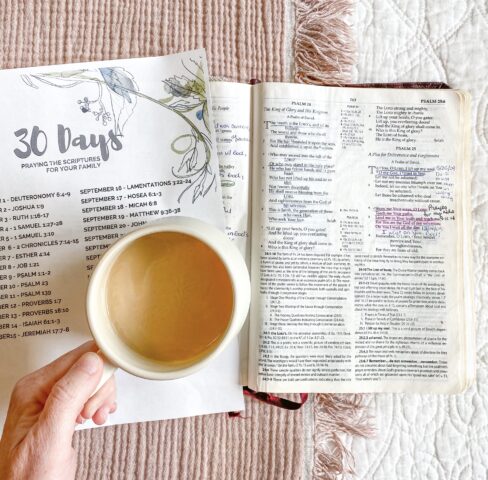 If you click on this graphic below, a higher quality image/PDF should open in a new screen that is better quality for printing!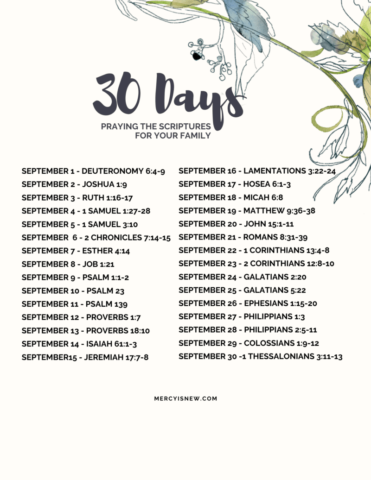 Calendar to Print (click the calendar to open a higher quality PDF so that you can print!)