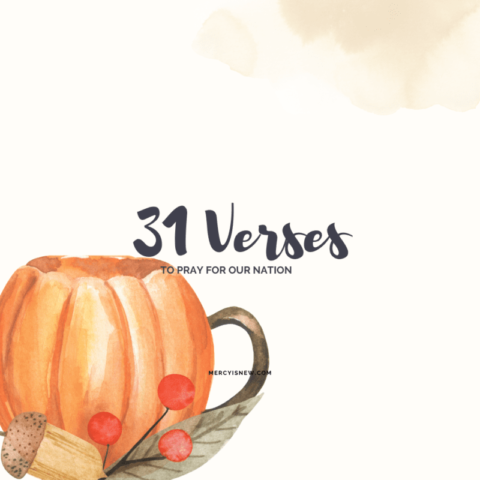 "Our prayers may be awkward. Our attempts may be feeble. But since the power of prayer is in the one who hears it and not in the one who says it, our prayers do make a difference." – Max Lucado
I don't always know what to pray. But I know I am burdened and I know that God hears our prayers.
So, let's spend the month of October praying for our nation & world!
You can join me on Instagram where I will read the verse most mornings & share a graphic with the verse on my stories. (The little circles at the top of your feed with our profile pictures in them. Click mine to watch my stories.) The verse will also be shared each morning on my facebook page.
Click this graphic and a new screen should open with a higher quality PDF for you to print!