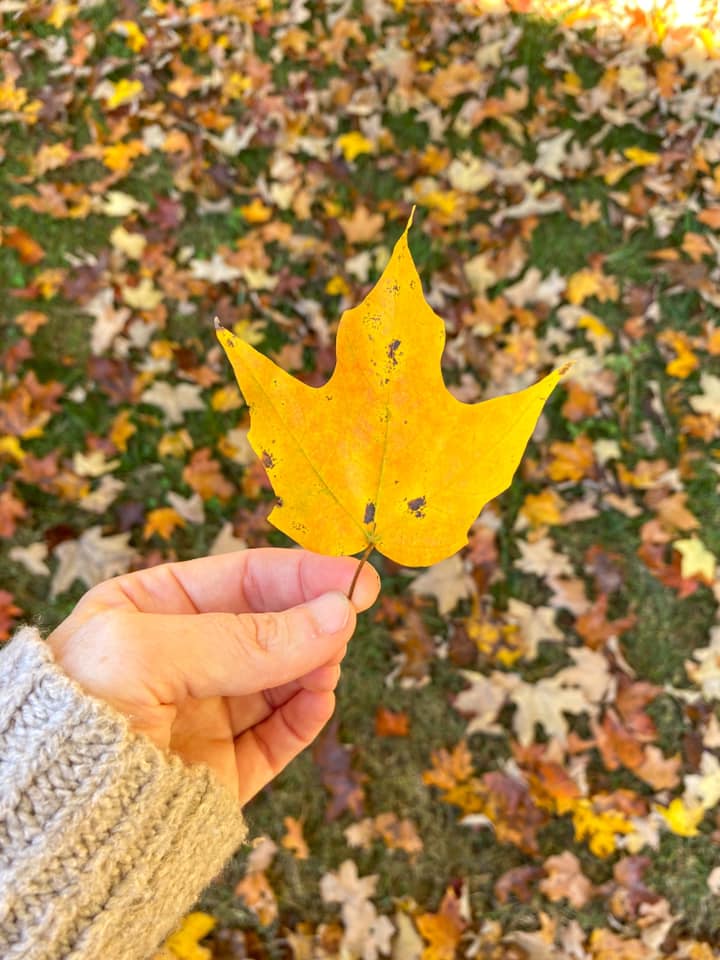 I tell this story every fall. I love fall. I love the colors. The yellow-orange leaves have always been my very favorite.
When we bought this house five years ago it was during the summer. We had no idea what color these trees would turn. And just like God, who loves giving gifts to His children, the leaves in my front yard turn to this glorious yellow-orange color every year.
Every single yellow leaf is like a love note from God. I am loved. I am liked. I am never alone. The God of the universe delights to give me yellow leaves in my yard.
The same God who created these gorgeous colors created in me that #enneagram4 desire and longing and appreciation for beauty.He is such a sweet, loving Father, friends.
I hope you find some love notes from Him today. I would love to hear about them.